50) Before the padding goes in, the body plugs must be installed. They do not make the original style body plugs or suitable replacements in clear plastic. Luckily, most of the body plugs had survived the restoration process. The original plugs (2) can be seen here in the center of the floorpan. Also seen here are the four plugs (black) for the carpet retainers. The female pieces are installed in the floorpan. When the carpets are intalled, the mating male pieces are pushed through the carpet and snap into the female pieces.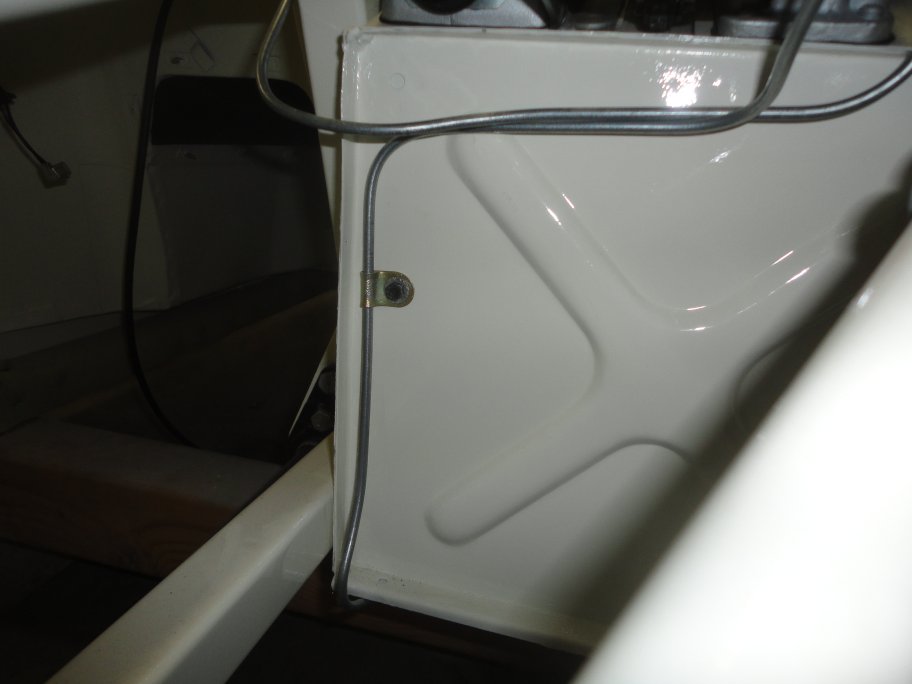 51) The front portion of the rear brake line is mounted to the front of the bulkhead with a bolt that musted be nutted from the inside of the car. This must be done prior to glueing in the footwell padding.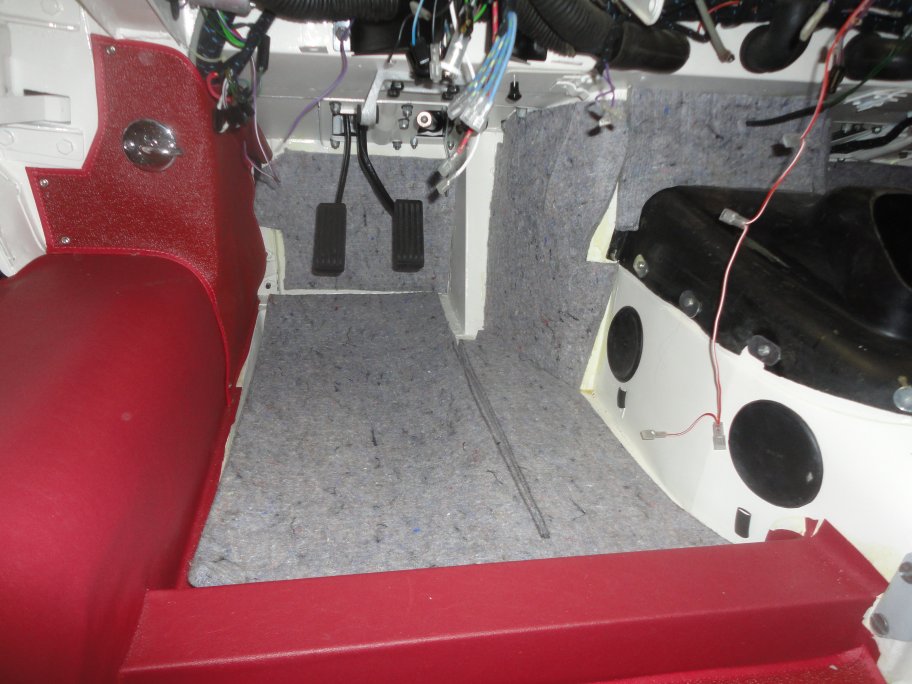 52) The jute padding is glued in using contact cement. The padding on the floor is not glued in however. As can be seen in this picture, the jute padding is not glued to the side of the transmission tunnel on the left side of the car. This is so that the transmission linkage can be accessed and adjusted.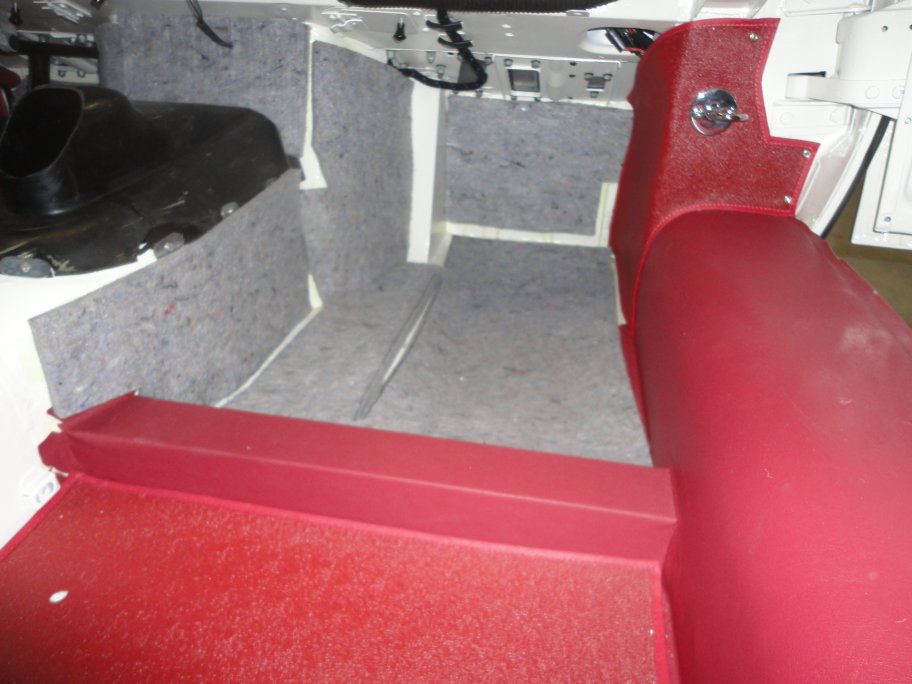 53) The pute padding is glued to the transmission tunnel on the right hand side though. It should be noted that the console is a tight fit, so the padding should not go much higher than the transmission cover mounting screws.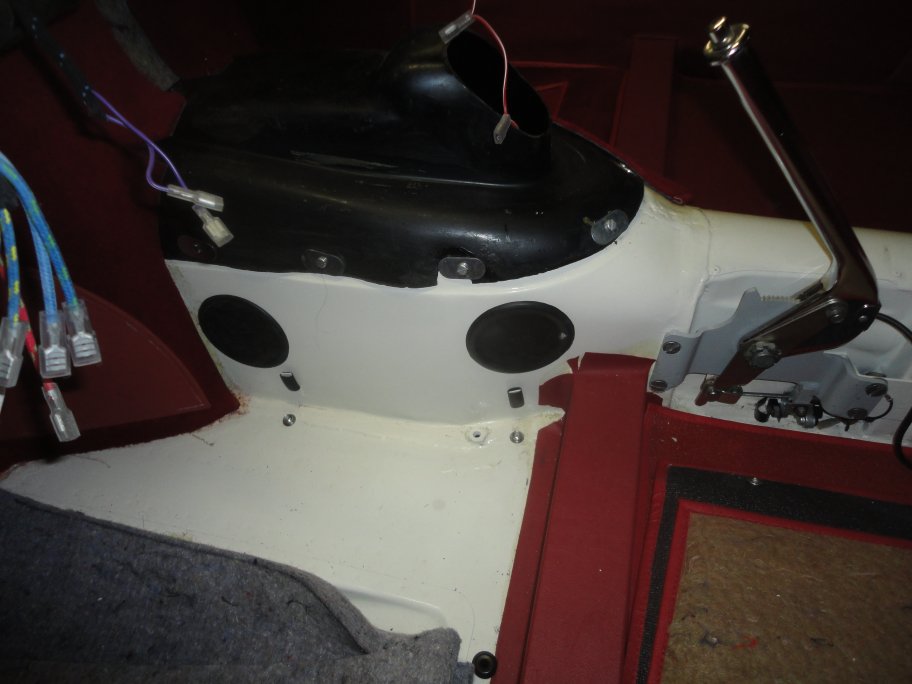 54) Installed onto the floor below each transmission tunnel plug is a pair of snaps. These are for the removable carpet section. The snaps are either pop-rivetted or screwed into the floorplan.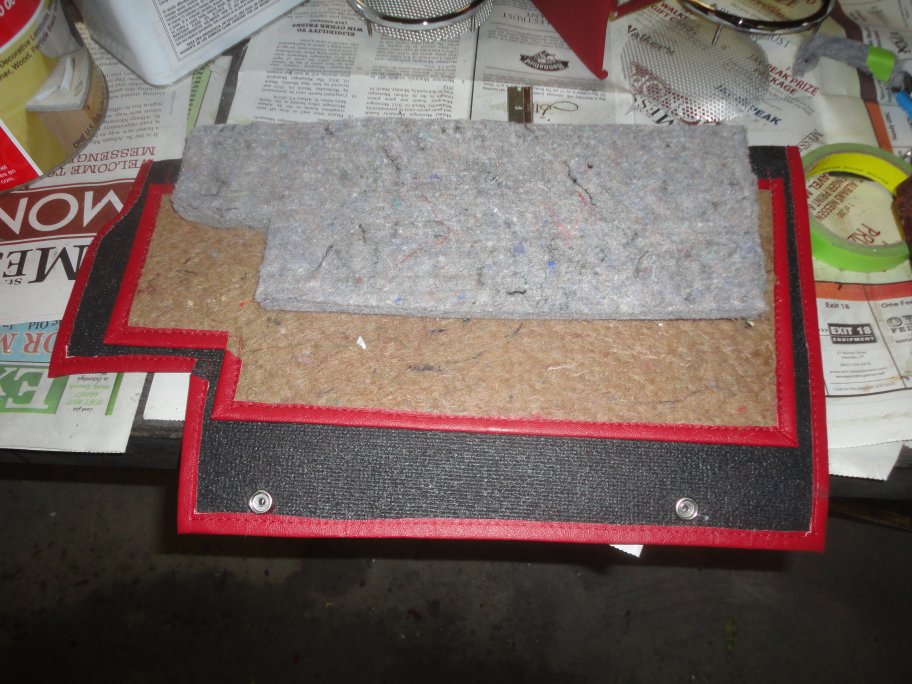 55) Here is the carpet section that is used to cover the left side of the transmission tunnel. The mating snaps can be seen at the bottom. The carpet section has a pocket sewn into it which holds a piece of jute padding.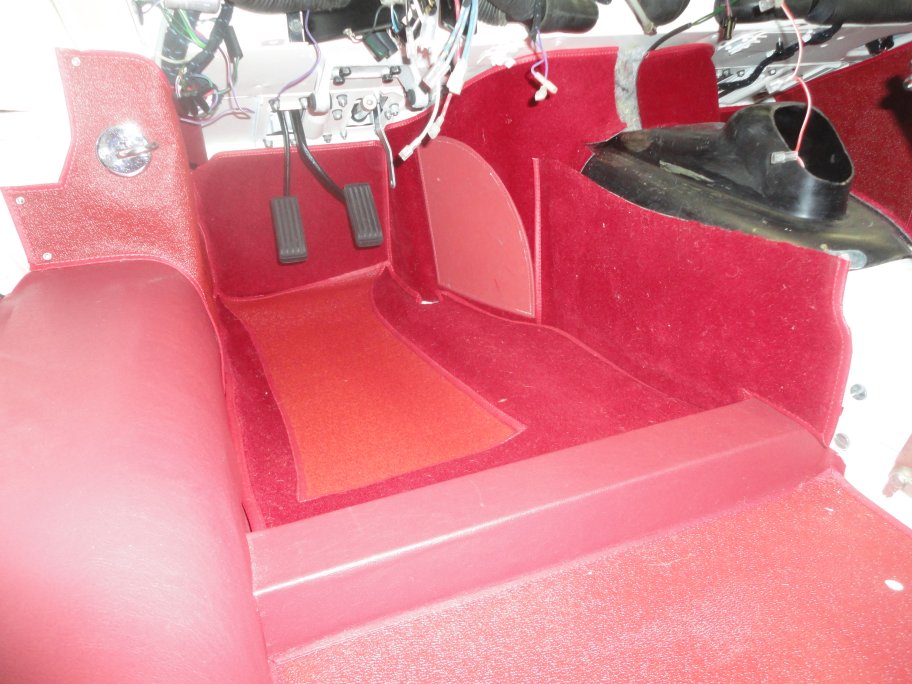 56) On the driver's side, a carpet section is glued to the jute padding at the front of the transmission tunnel and on the face of the bulkhead. Then the transmision tunnel piece is just snapped in place. After that, the carpet for the floor is dropped in place and is only retained with the forementioned male plastics snaps (not shown).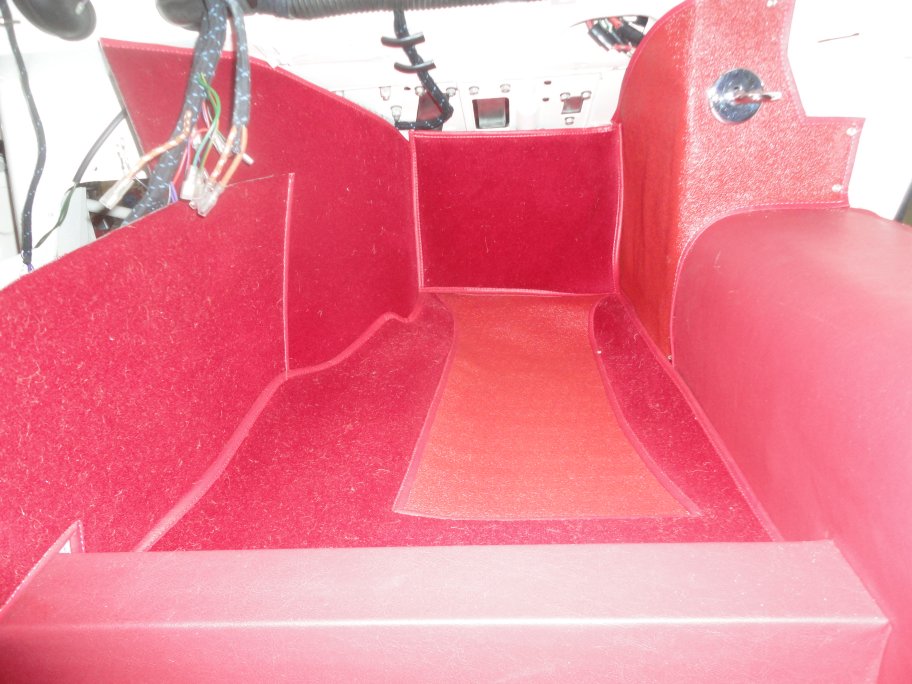 57) The right side goes together the same way as the left side with the exception of the carpet being glued to the side of the transmission tunnel.