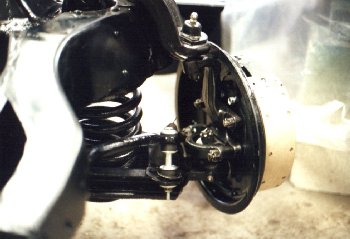 This is the left side front suspension fully restored. The hardest part was compressing the coil springs.
---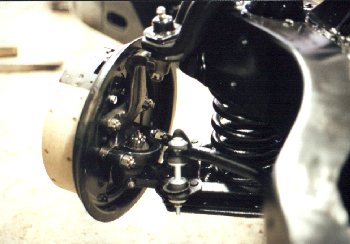 And this is the back view of right side.
---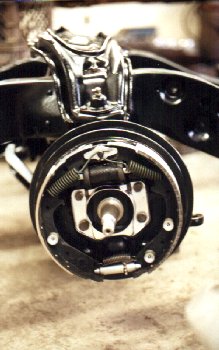 This is a view of the left side ready for the drum.
---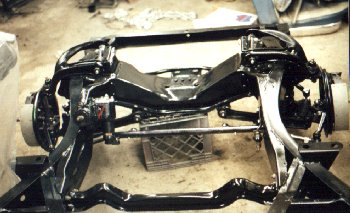 This view of the front shows the steering box. Notice the red mark? This is a factory paint daub that I reproduced (there is a yellow one underneath). Paint daubs were put on various places on a vehicle during assembly do designate orientation or that the area was inspected/tested. Typically you will find these on or near balljoints.