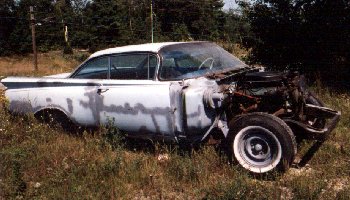 Here it was the day a trailered it home. All I had to do was clean the points and the engine started right up. It ran beautifully. It didn't smoke at all.
---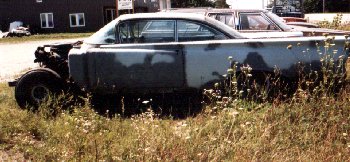 The gray is primer that was used by the previous owner to cover the areas that he sandblasted. The tall grass in this picture is actaully hiding big rust areas.
---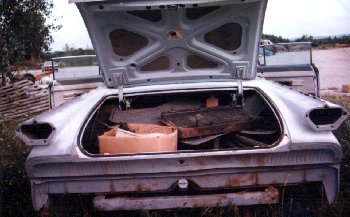 The trunk is shown here filled with parts. Once emptied it was easy to see why people used to sneak into drive-in movies hiding in the trunk. Four people could fit in there !
---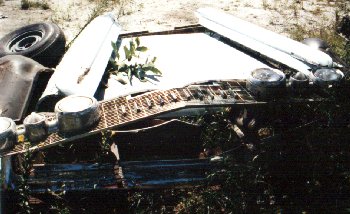 Here are the parts that make up the nose.
---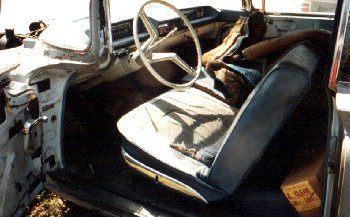 Here's the front seat area. Only the drive's side insert needed fixing. However, the previous owner had put a 6 inch cut across the back of the seat. They were previously removed carpets can be seen on the passenger's side.
---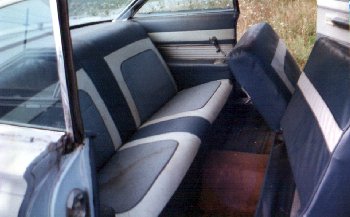 Here's the back seat area. Everything is in excellent condition.