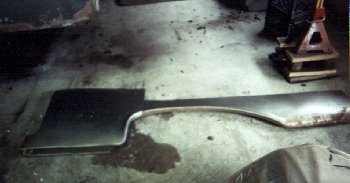 The first thing I did was to locate these repair panels. I was lucky enough to locate the panels I needed from a place called Bill's Speed Shop in Ohio, which I found in Hemmings Motor News. The panels cost me $500. They were original American made panels that where manufactured in 1964.
---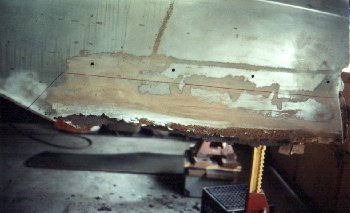 I started with the left rear section of the quarter panel. I cut the repair panel to fit over the area that I needed to repair. I placed it over the area where it was going to go and traced its outline.
---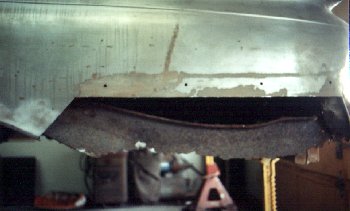 Leaving enough material to overlap the panel at the top, I cut out the rusted section from the car. This revealed the lower trunk extension rust damage that needed to be repaired.
---
With the repair panel temporarily screwed in place I was able to make cardboard templates to aid in the fabrication of new lower extension pieces. Here you can see them mig welded in place.
---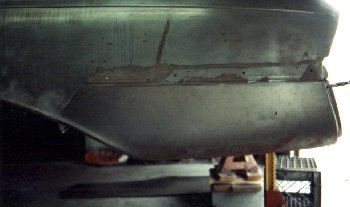 Here's the new repair panel screwed in place and ready for welding. The panel overlaps the original quarter only at the top and halfway down the side. The wheelwell portion of the panel was cut flush to the quarter. Where the panel overlaps the quarter an air flange making tool was used.
---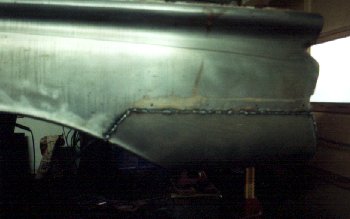 Here it is all welded together and no warping of the sheetmetal.