BACKGROUND:

Panther Pink (Moulin Rouge) is one of 7 High-Impact Paint Colors (HIP Colors) that were available from Chrysler for the 1970 model year. Panther Pink along with Green-Go (Sassy Grass) were introduced in January 1970, usually refered to as "Spring Time Colors".

The first car thought to be produced in this color was a 1970 Challenger R/T Convertible, which was produced for the 1970 Chicago Auto Show (Feb 21 - March 1, 1970). The show car was loaded with options which included a 440 Six-Pack engine, 4-spd manual trans and a fluorescent magenta longitudal stripe. The car was produced on Feb 11, 1970 and did not have a FM3 paint code, but rather a 999 special order paint code.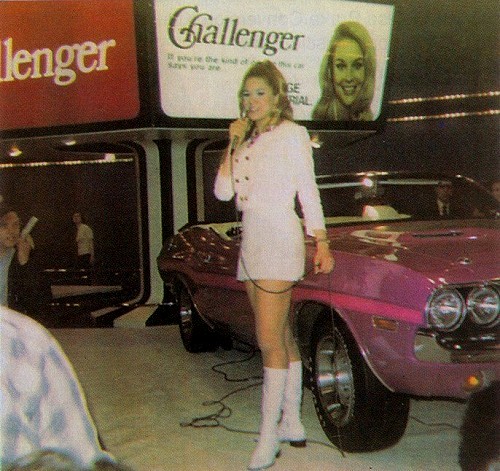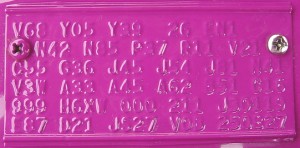 Pictures courtesy of www.pantherpink.com

When the new colors were introduced, this was the only brochure that dealers received: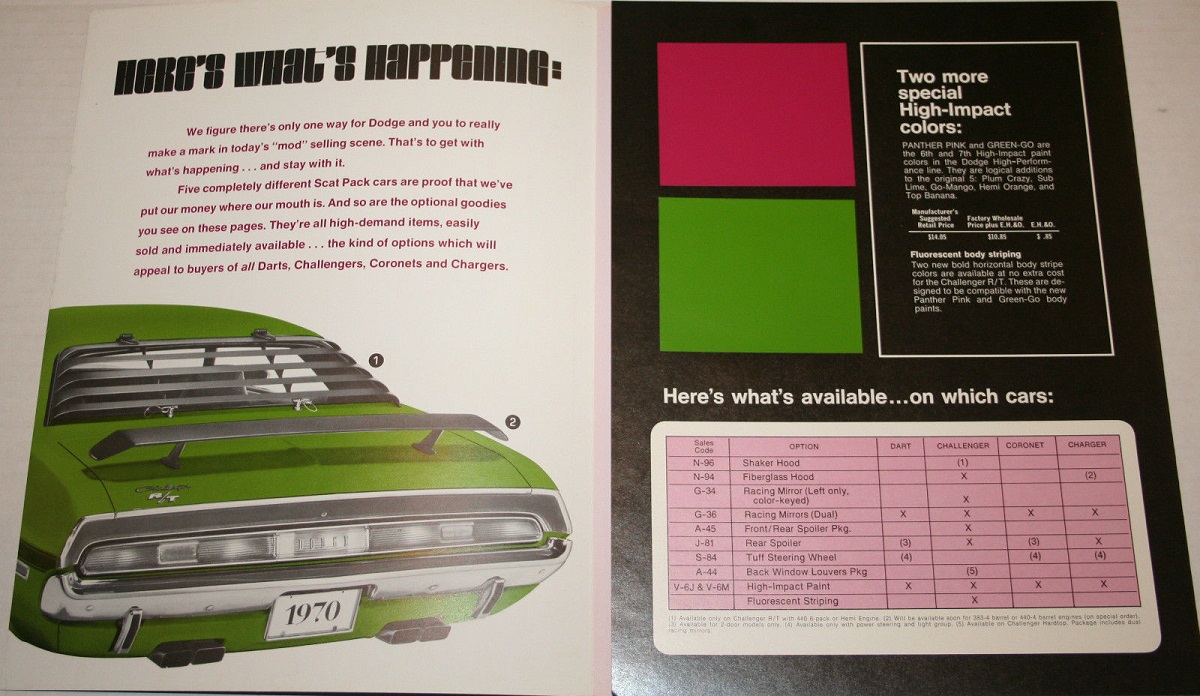 This is the only advertisment that appeared in magazines showing a car in Panther Pink. Green-Go cars did not appear in adverts.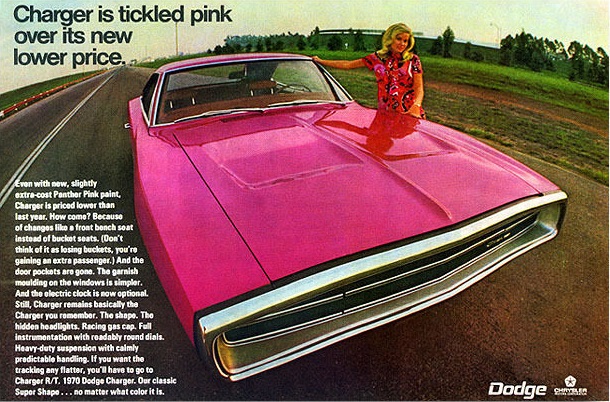 A recent discovery is this 1969 Super Bee, which was produced on January 2, 1969. The color has been confirmed, via reputable sources, to be Panther Pink. Though there is some contension as to whether it was produced by Chrysler as a trial for a spring-time color or was special order by a customer in this color as a happy coincidence.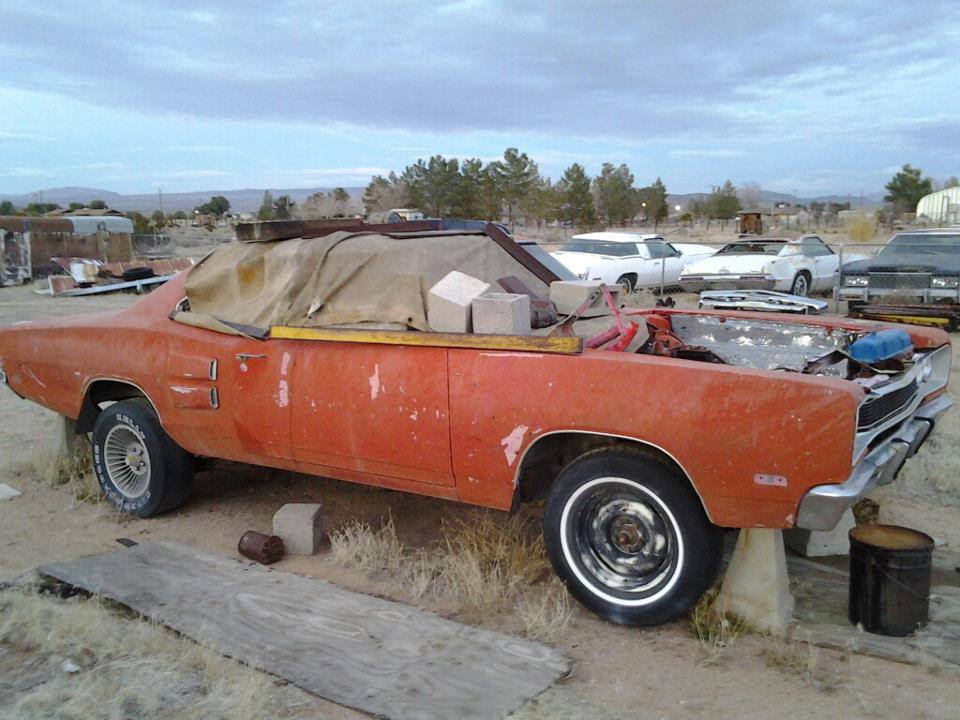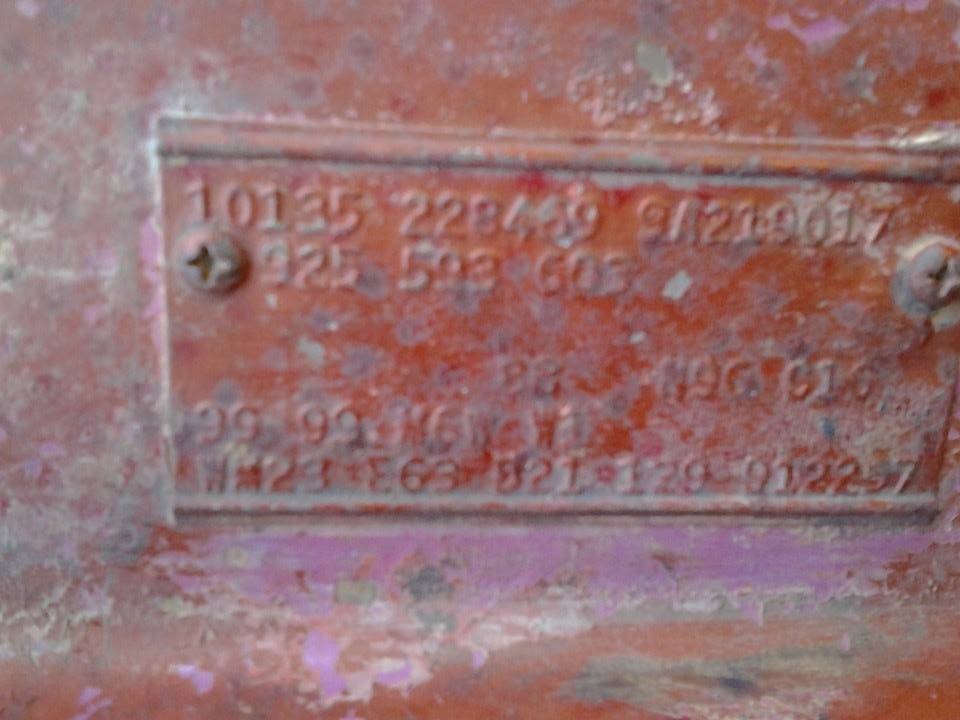 So, how many cars were produced in this color? Well, there is no clear answer to that. Infact there is no clear answer to how many cars were produced by Chrysler with any particular option or combination of options. That is because Chrysler only kept track of single options by percentage of total production. So when you hear some guy say, their car is 1 of 28 with a 440 or whatever. That's BS.

Here are the actual percentages of High-Impact Colors produced for the 1970 model year (for the US only). You can see that 0.1% of all Challenger R/T's were Panther Pink. That's approximately 18 cars. Since 0.1% was a rounded figure, there could have been 0.05% - 0.14% produced in that color or 11 - 25 cars. Still pretty rare though.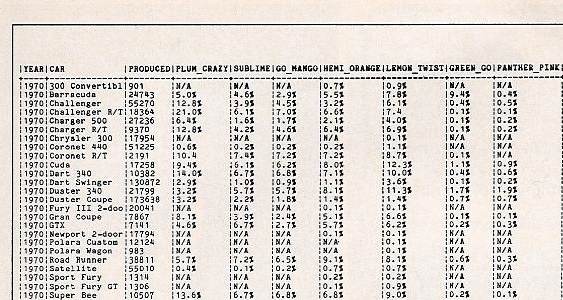 For non-R/Ts (like my car) there were somewhere between 255 and 299 produced. However, that figure included T/A Challengers. As of July 2017 there are 91 Panther Pink T/A's documented in the T/A registry. The registery contains roughly half of the T/A's produced. Therefore it is safe to say that less than 200 coupes like mine were produced in Panther Pink.

Here's a more accurate breakdown of the Panther Pink cars for the curious.