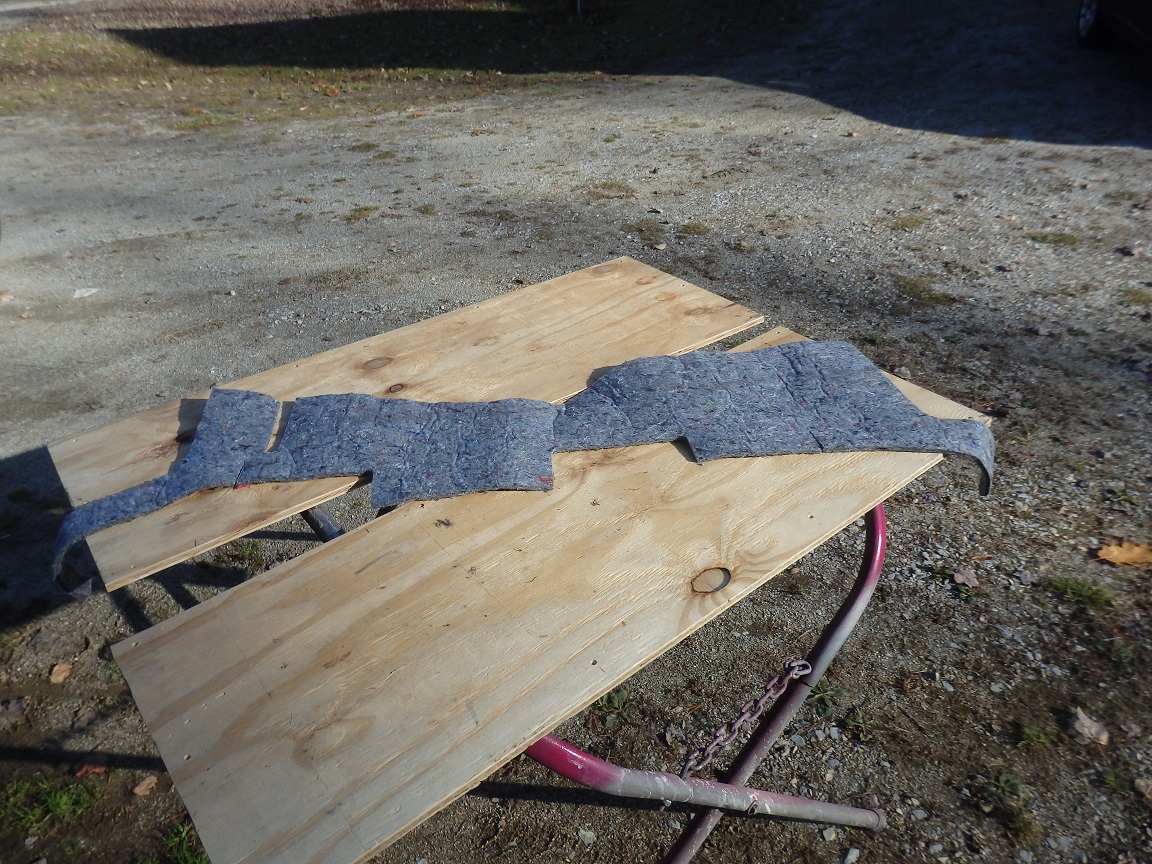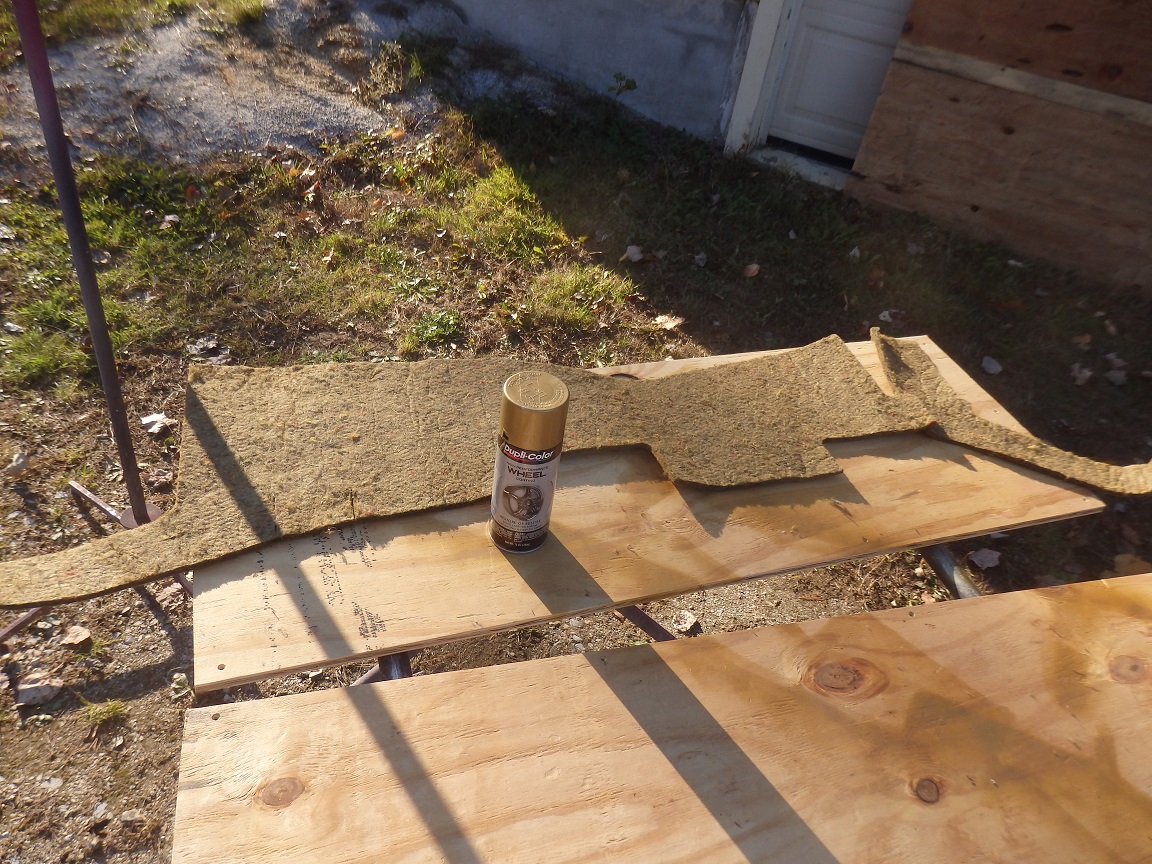 The repo cowl insulation comes in the wrong color. I found some pictures online of a restoration where someone painted theirs to look more accurate. So I gave it a shot. Seemed to work.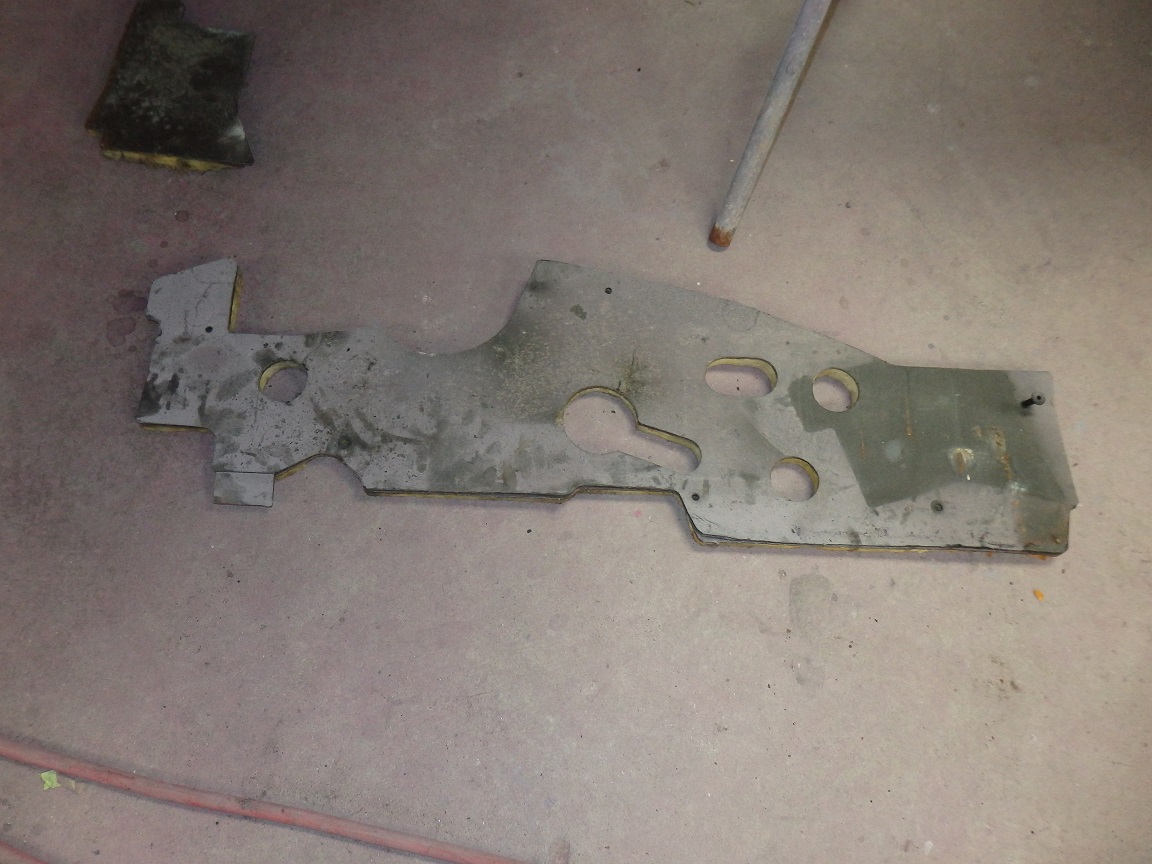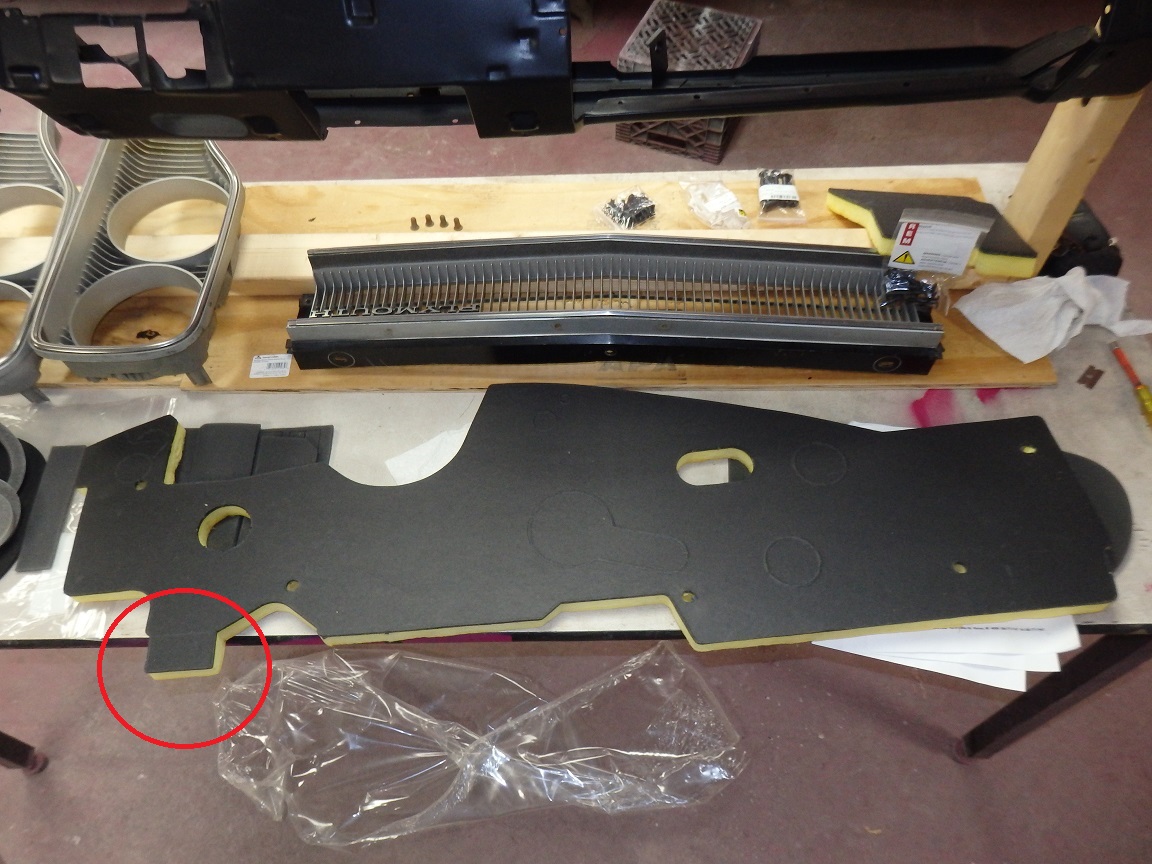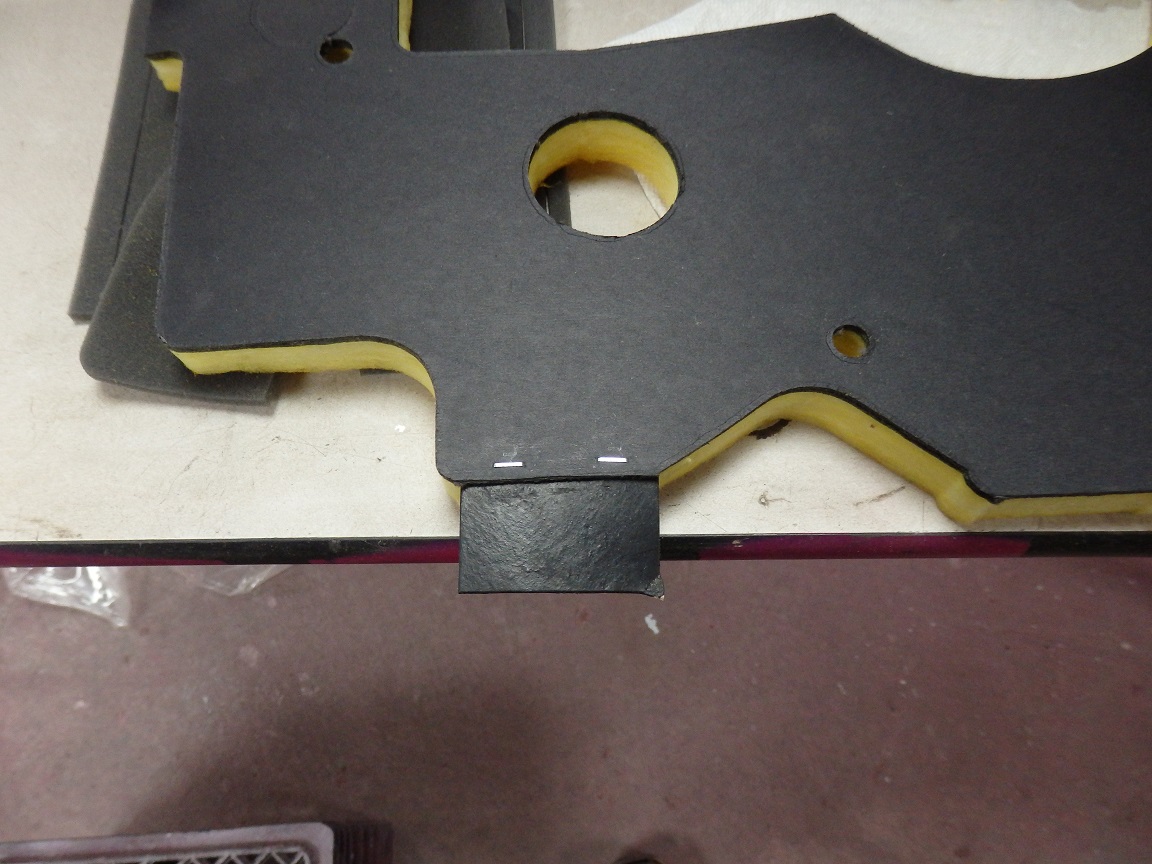 The repo firewall pad looks close to the original, but did not have the correct rubber flap detail. So I moved it over from my original one. The staples are stainless steel.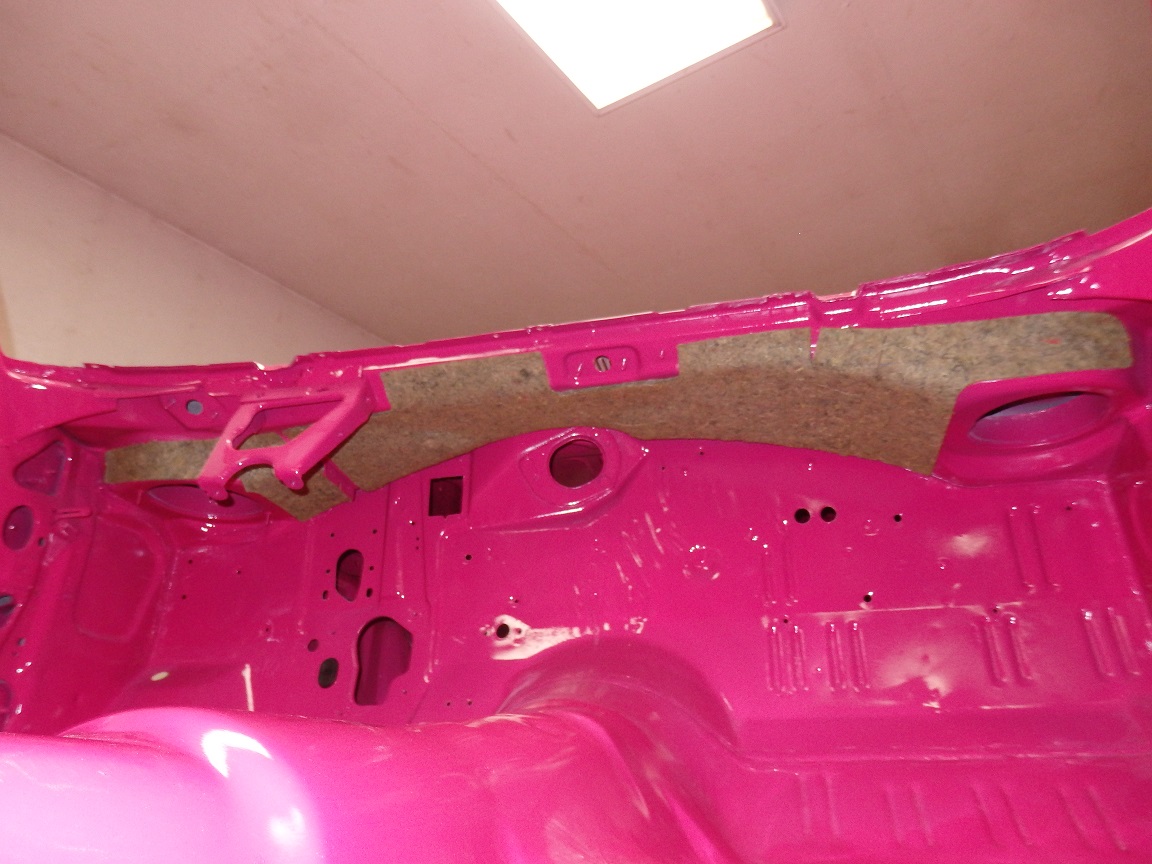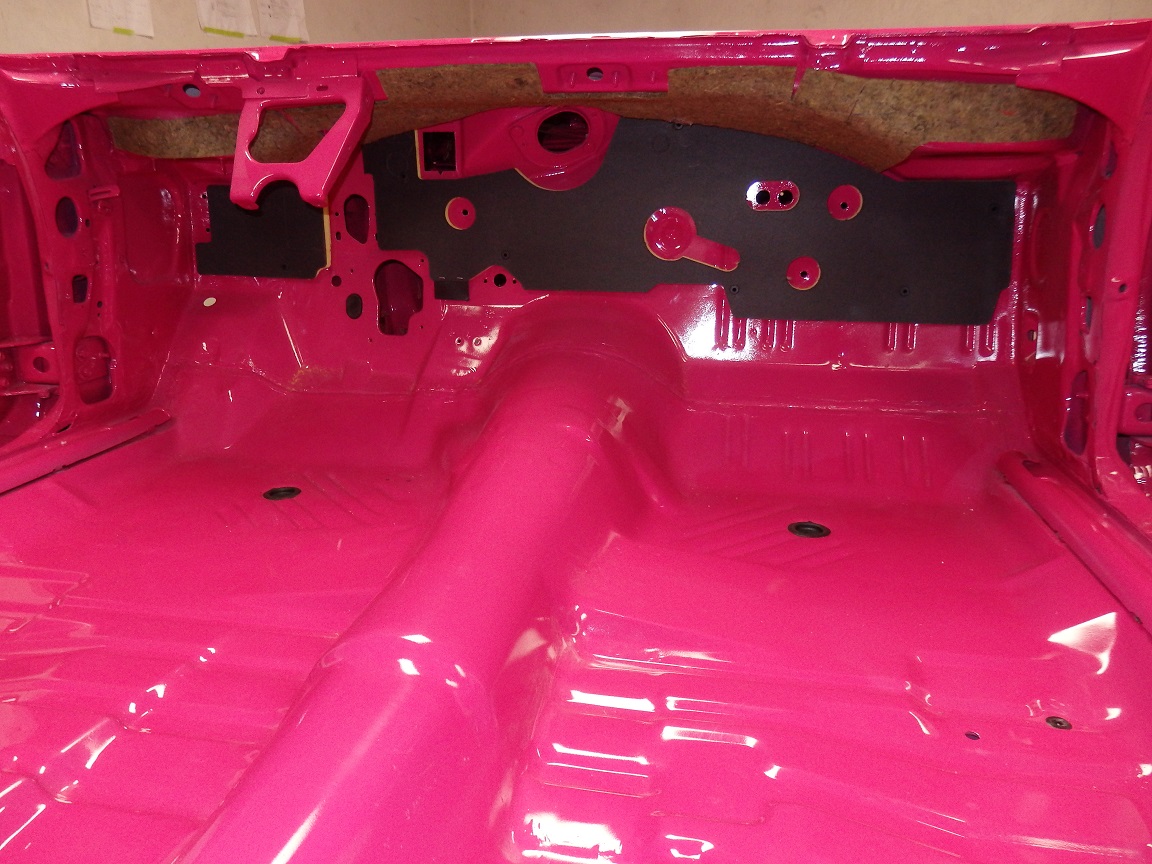 The cowl insulation was glued in using 3M General Spray Adhesive. The firewall pad is held in with special plastic plugs. I had to buy the correct ones seperately. The trick to installing them is to tap them in a little with a hammer and then pull them through with a pair of pliers from within the engine compartment.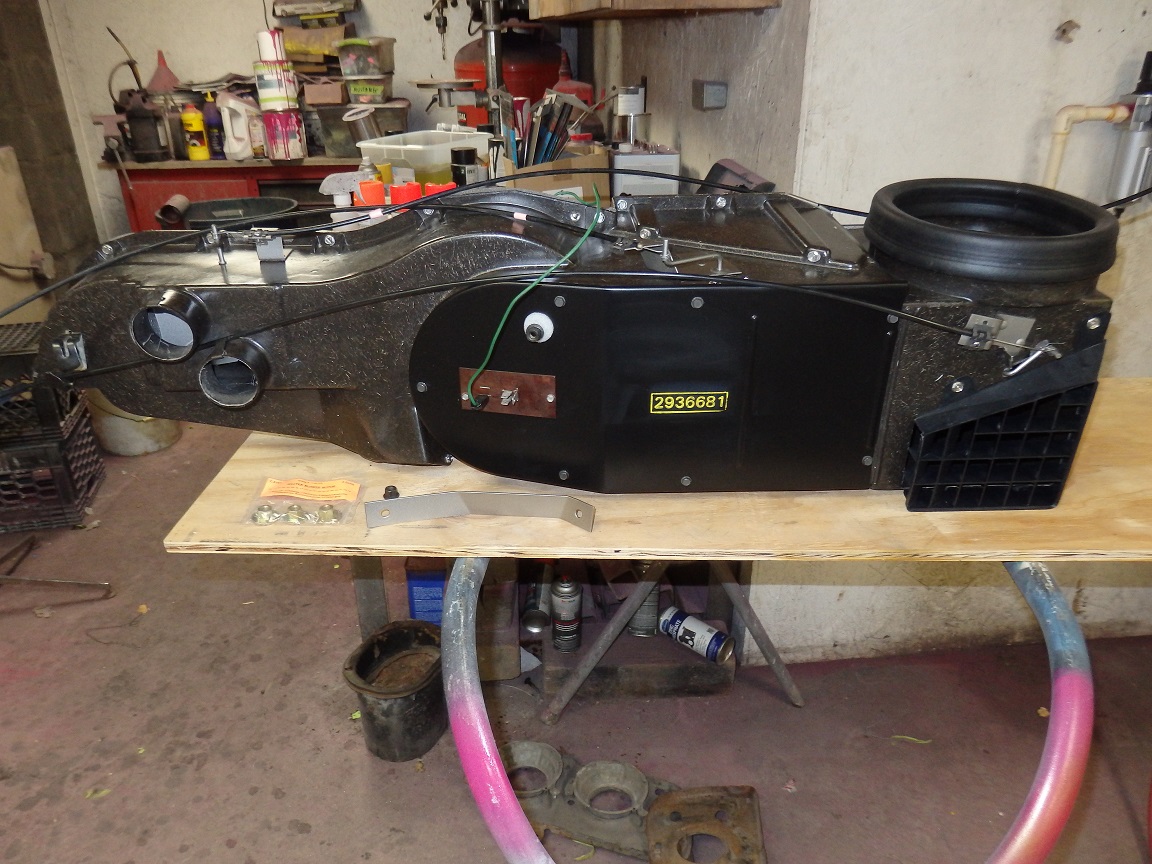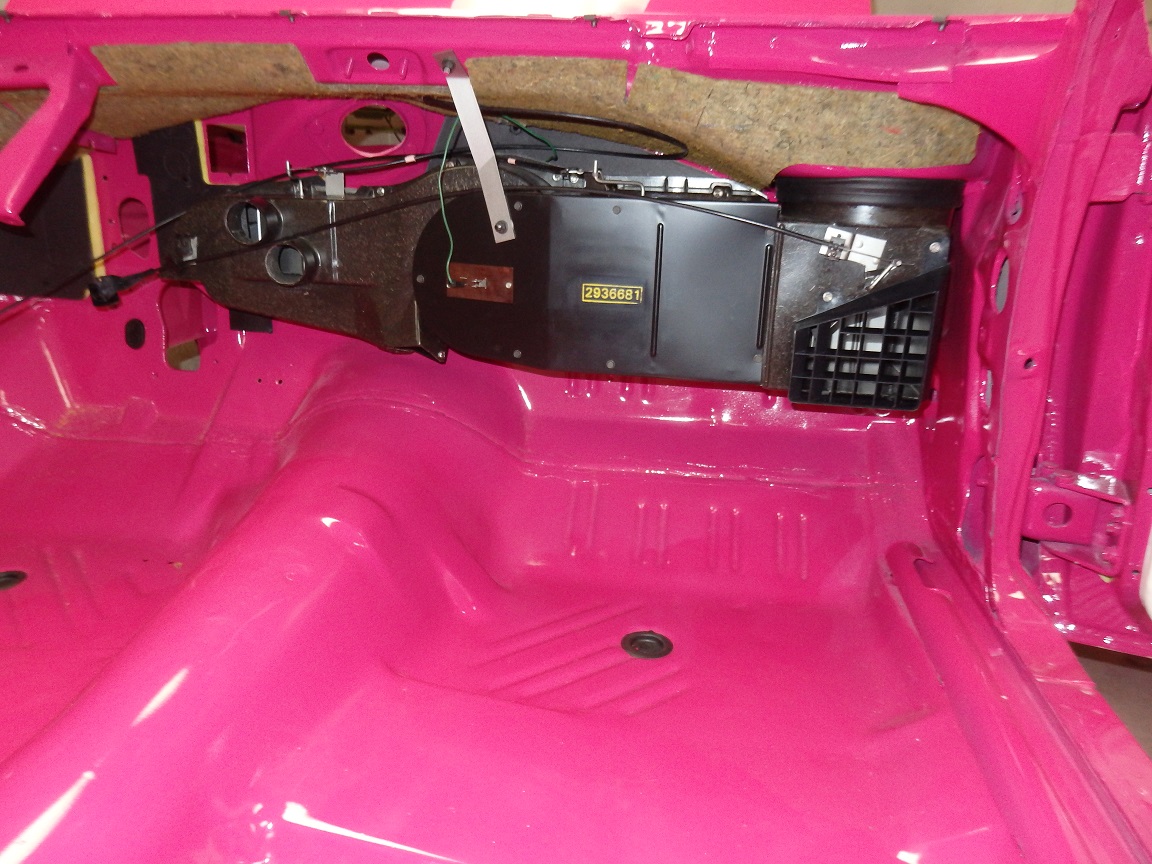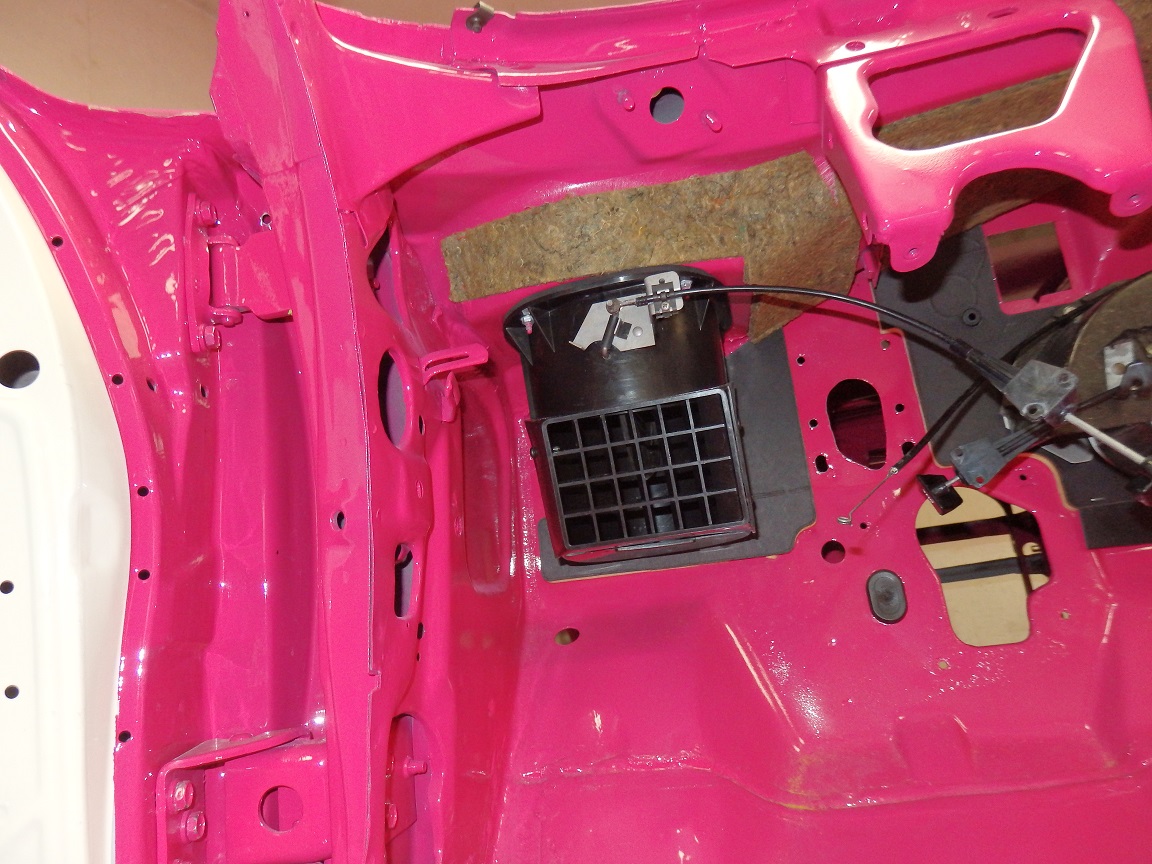 Normally the wiper mechanism is the next thing to get installed, but the parts weren't back from restoration. So I restored and install the heater box and LH air vent assembly while waiting.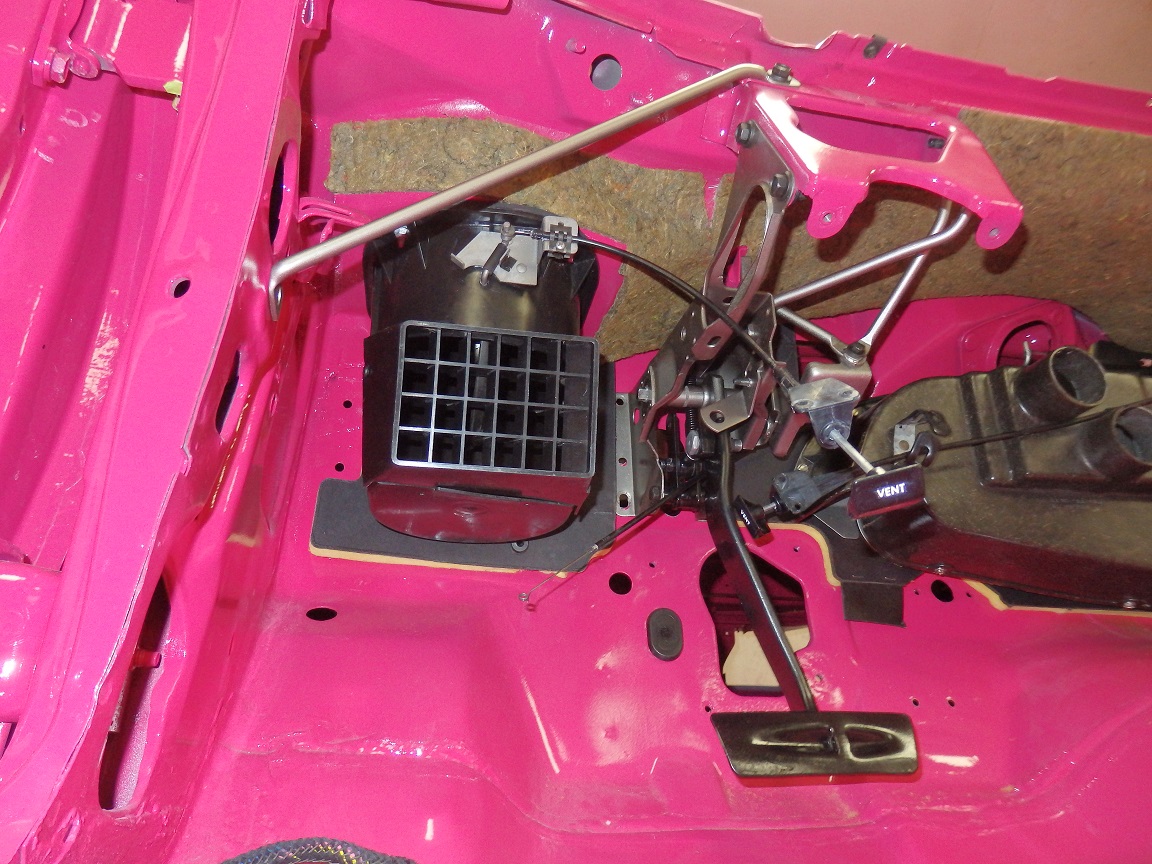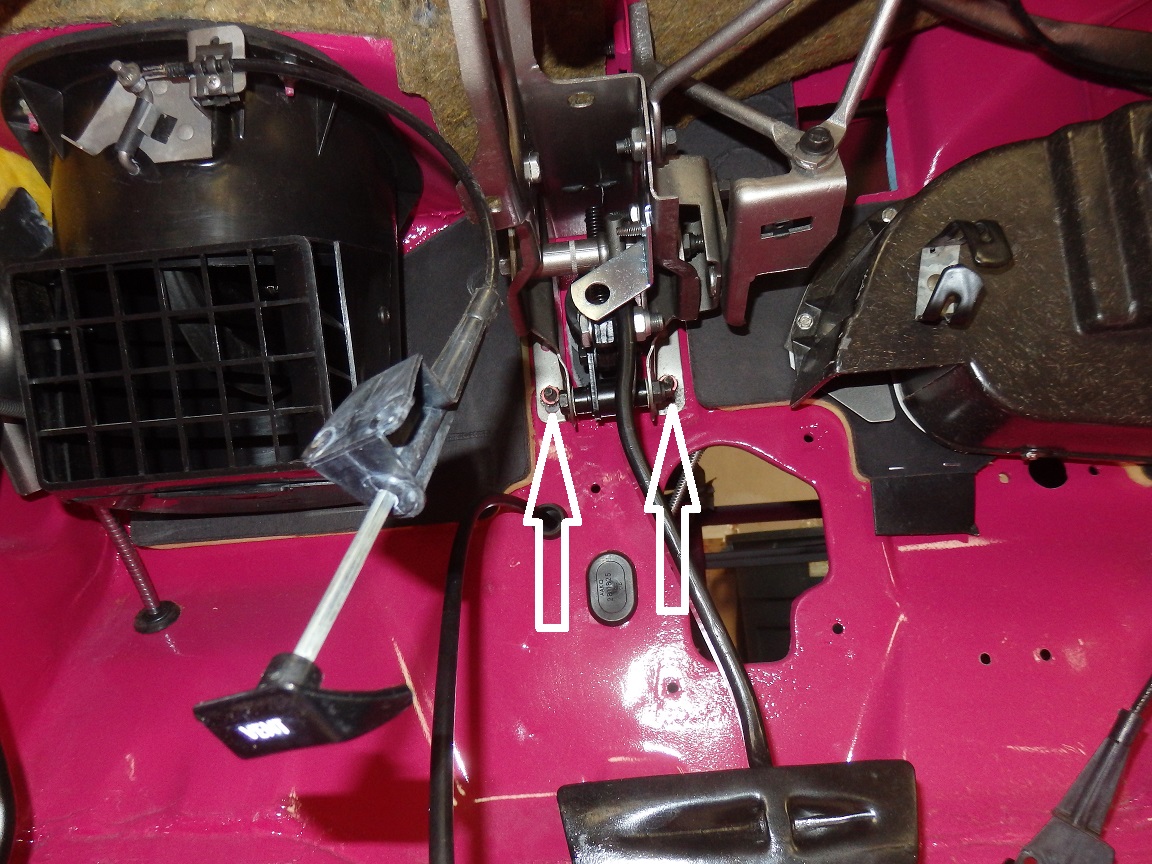 The pedal support was restored next and installed. One thing to note is the nuts that hold the brake booster in place are red zinc dichromate. They don't reproduce these nuts with that coating. I had to locate some used ones.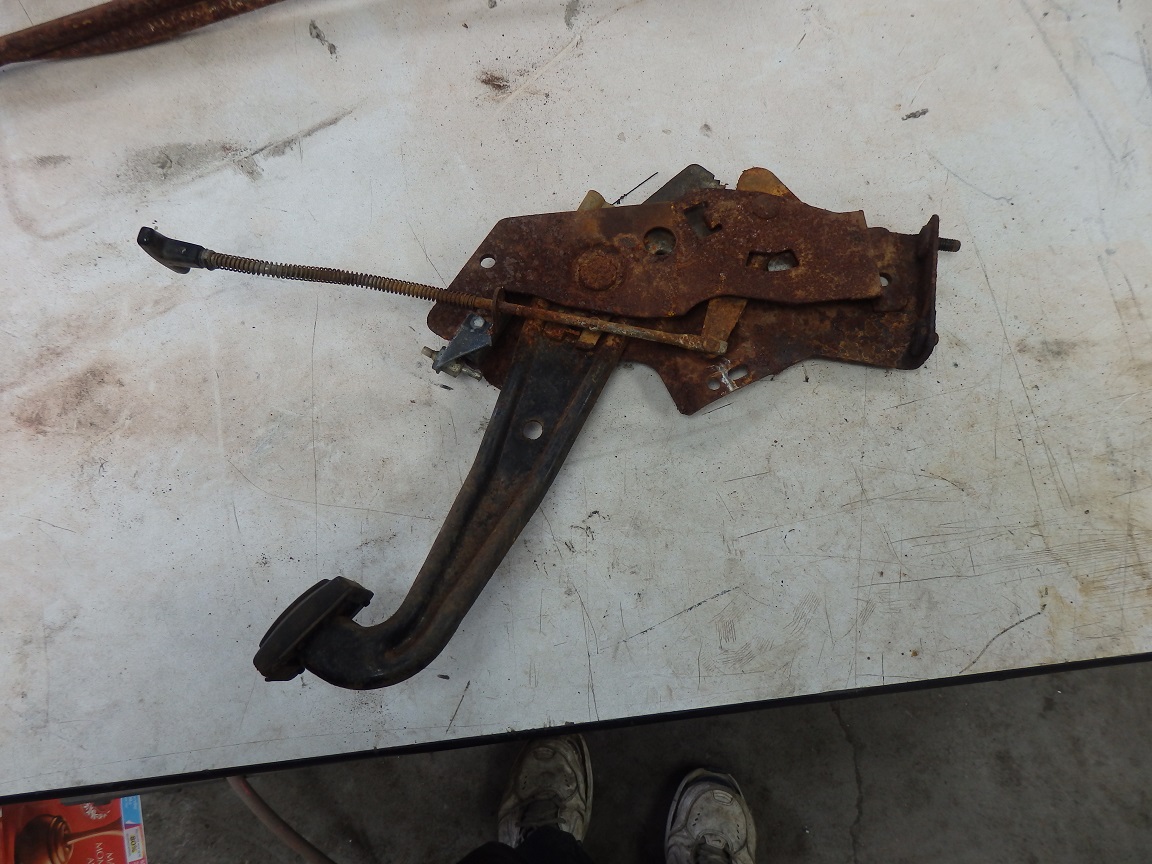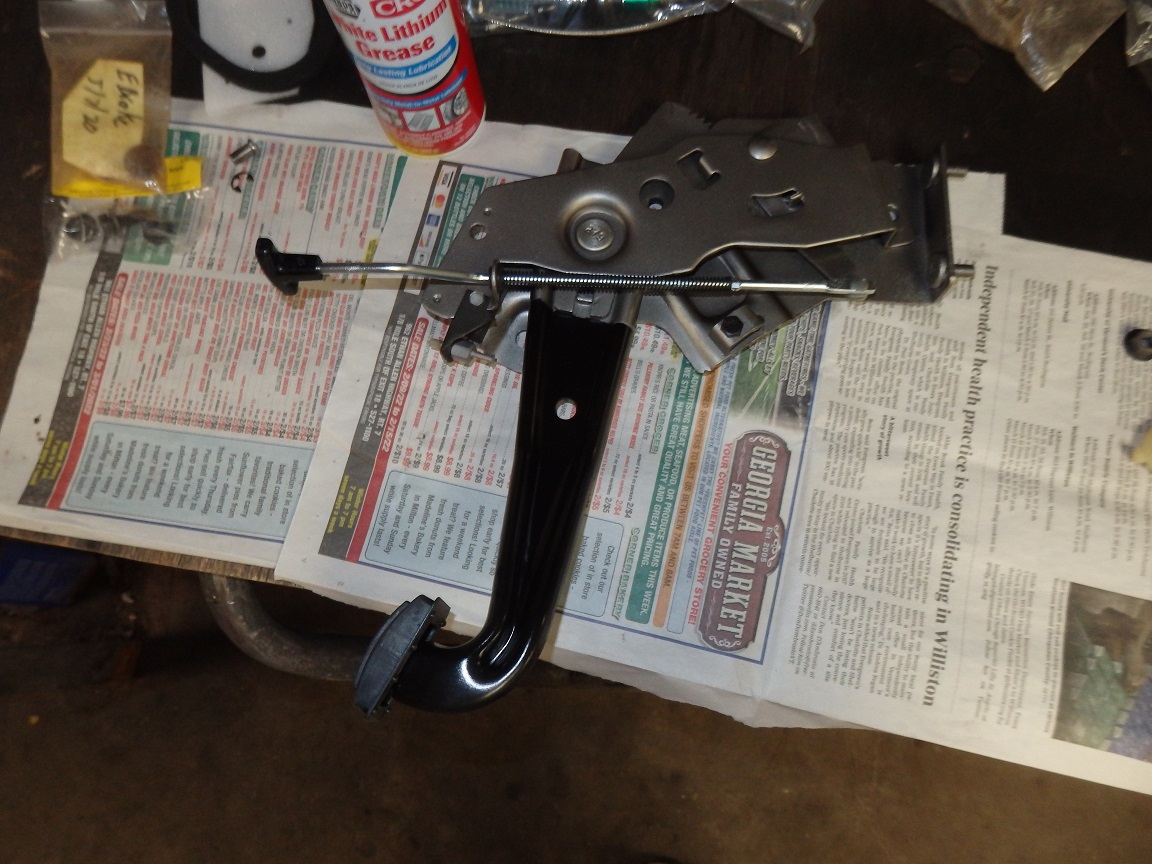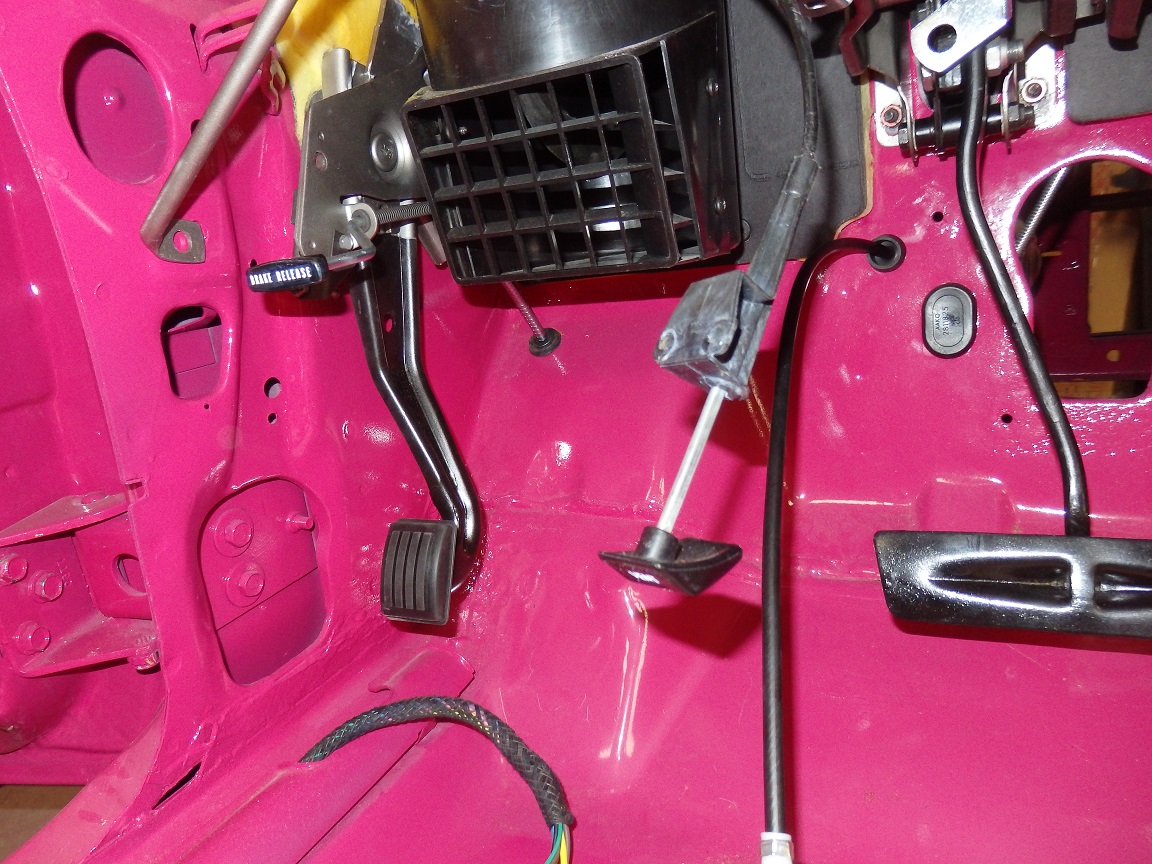 Usually you want to install the parking brake assembly before the LH air vent, but as you can see the original one was a rusted mess. So I ended up finding a used one and restoring that one. I had sent out the handle rod for plating, so it took a while for me to put the parking brake asby in.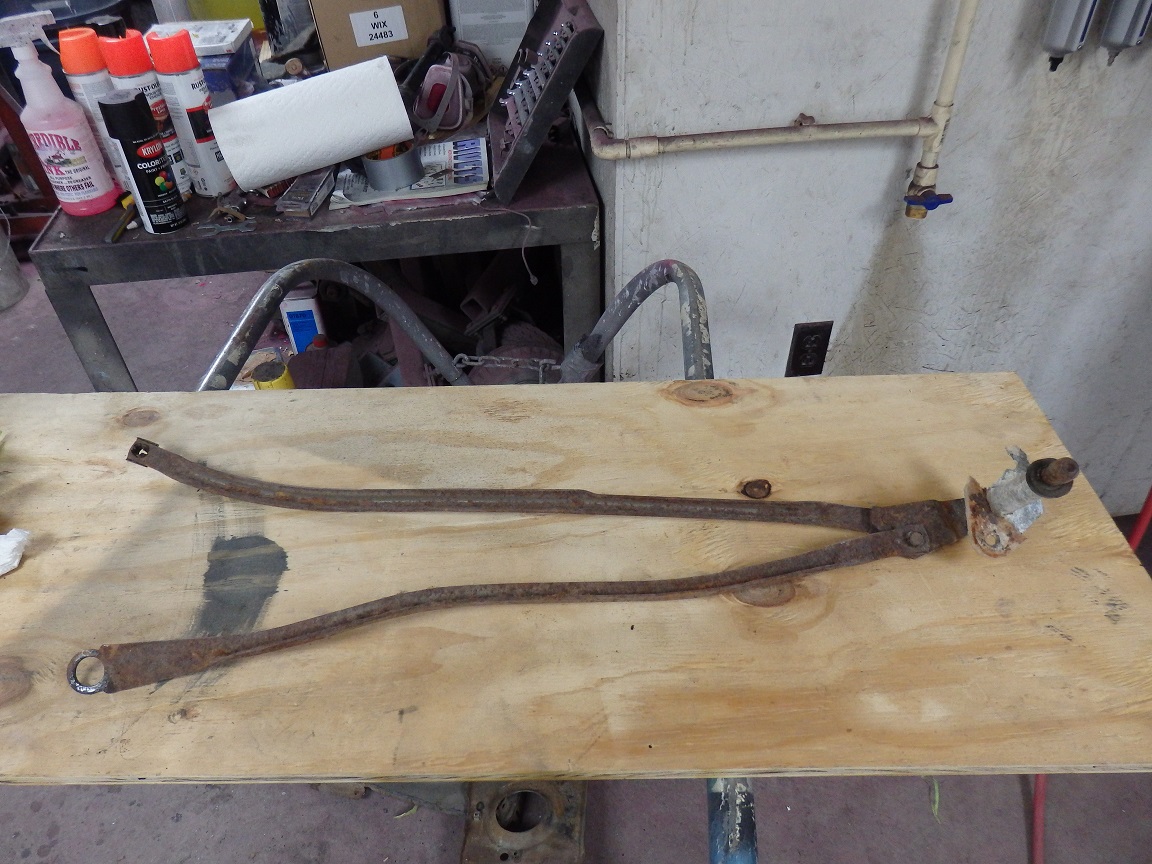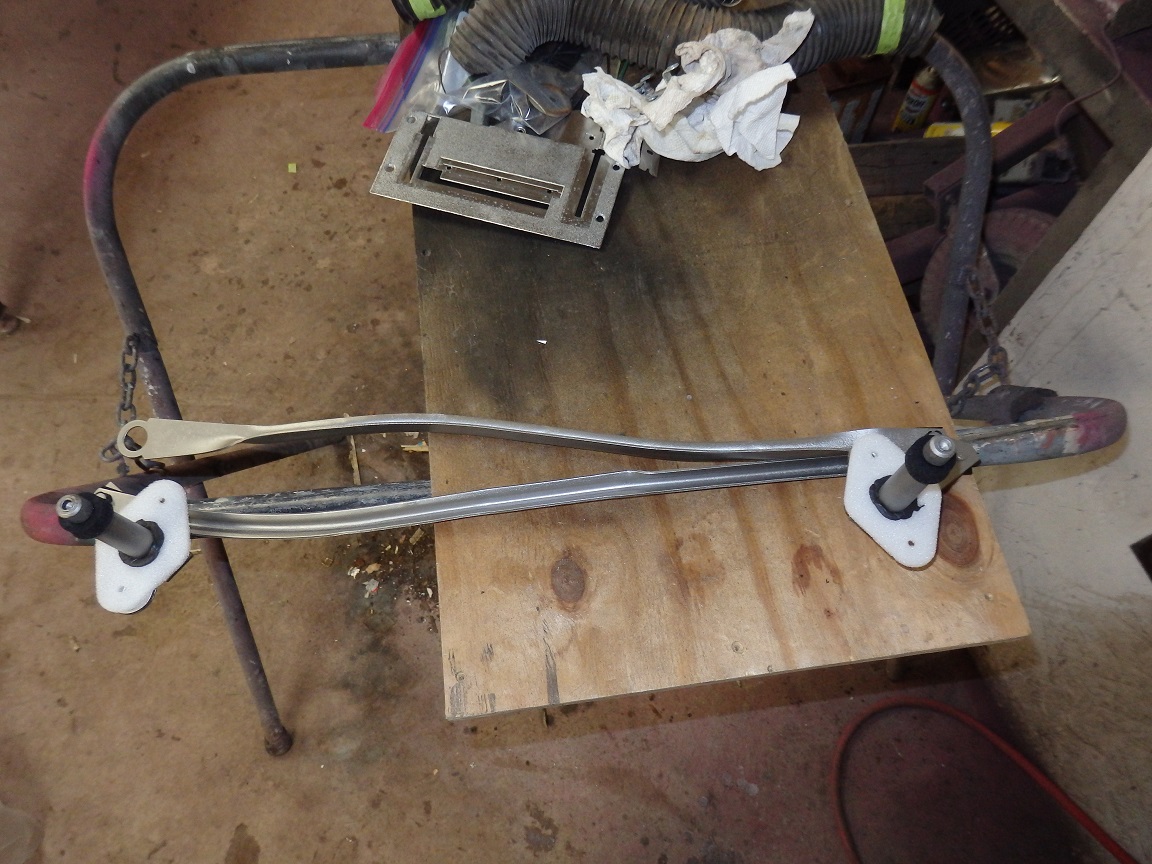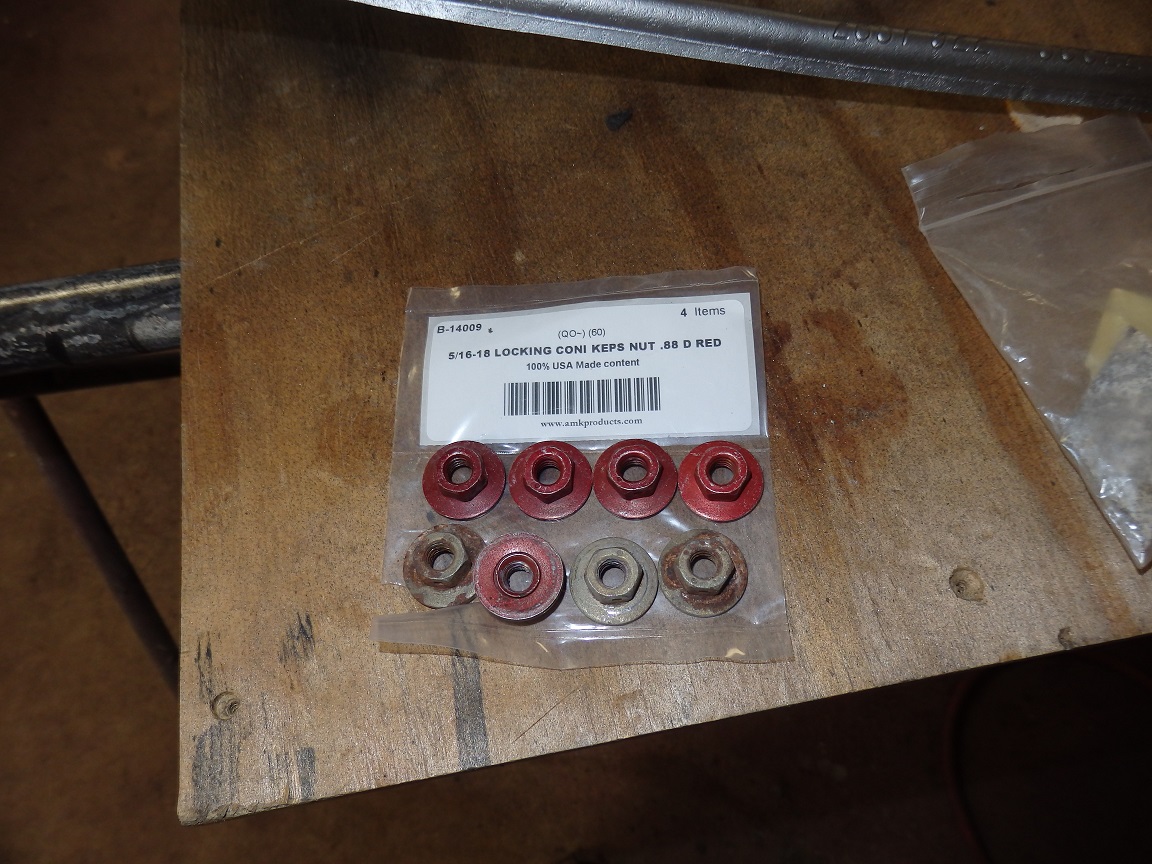 The original wipor pivots were seized and pretty coroded, so I ended up locating a set of them and restored those as well. The original nuts that held the linkage in place were faded from the original red, but you can still buy the correct ones.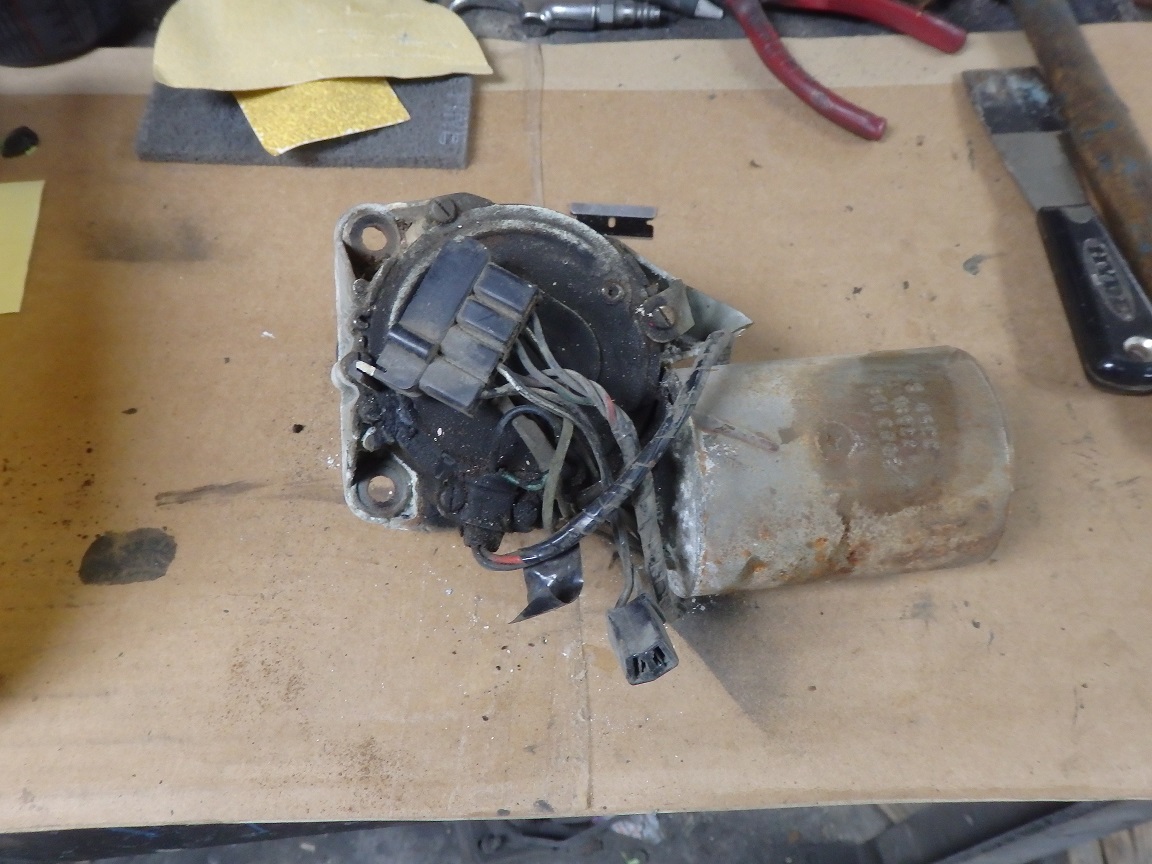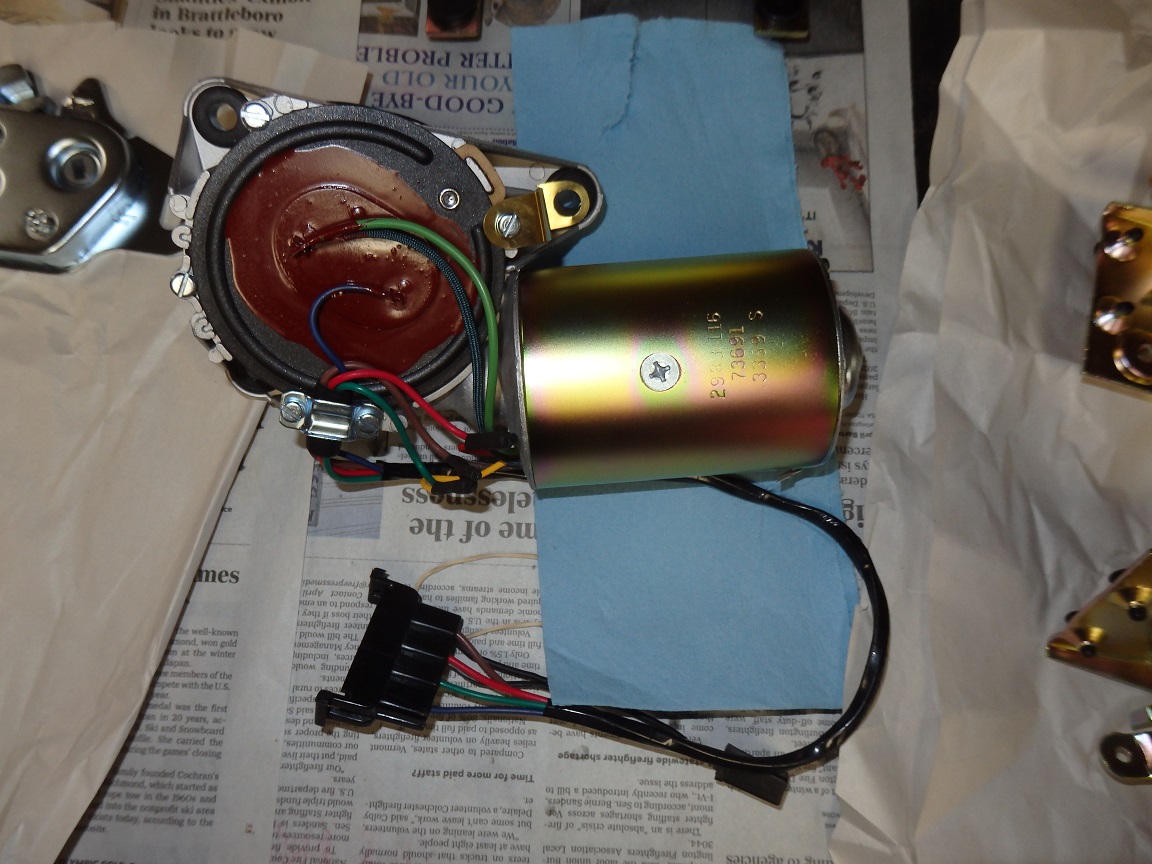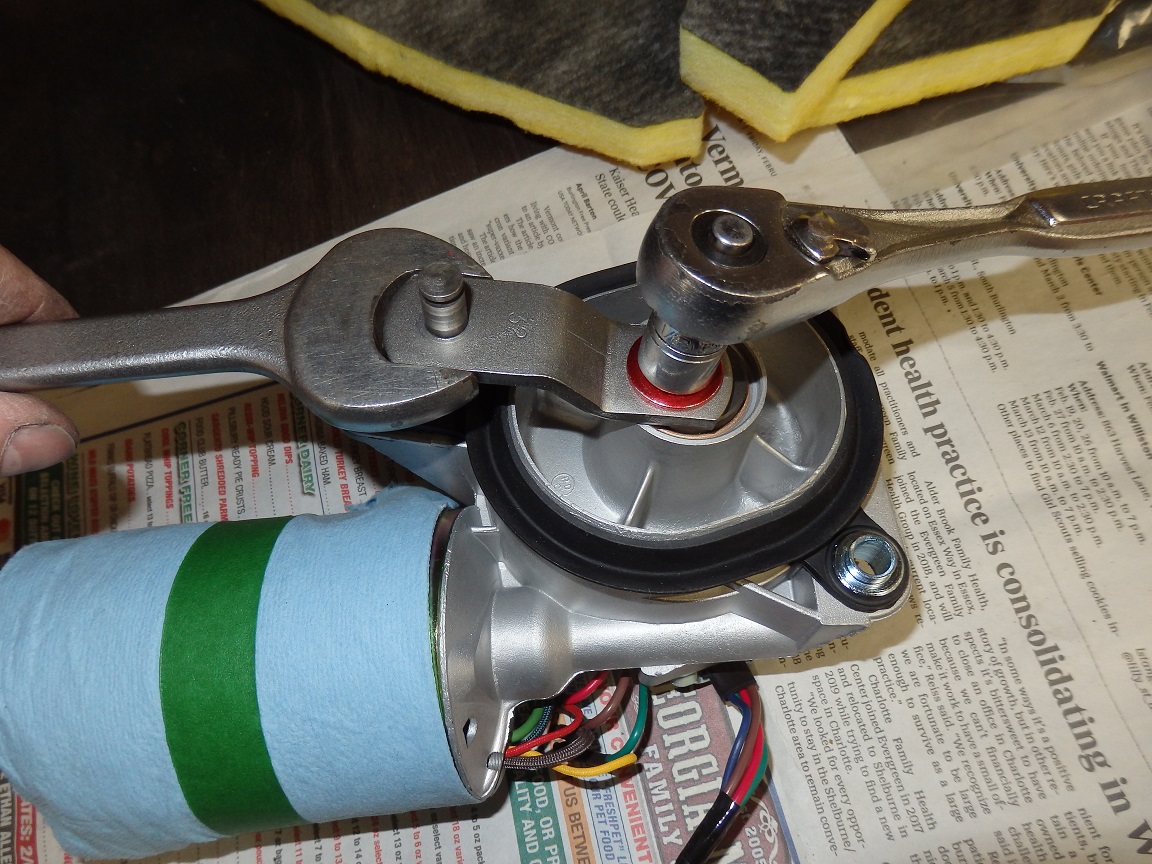 As with the wiper motor assembly from my Challenger I sent the original Satellite wiper motor out to be restored by Stephan Fournier up in Quebec. Hid did a bunch of parts for this car for me including the door latches and the convertible top pump. I heard that he was going to retire after he finished up my work. I haven't confirmed this.

It should be noted that it is easy to damage the plastic gears inside the motor when bolting the bracket in place. You have to install it the way I have it shown here.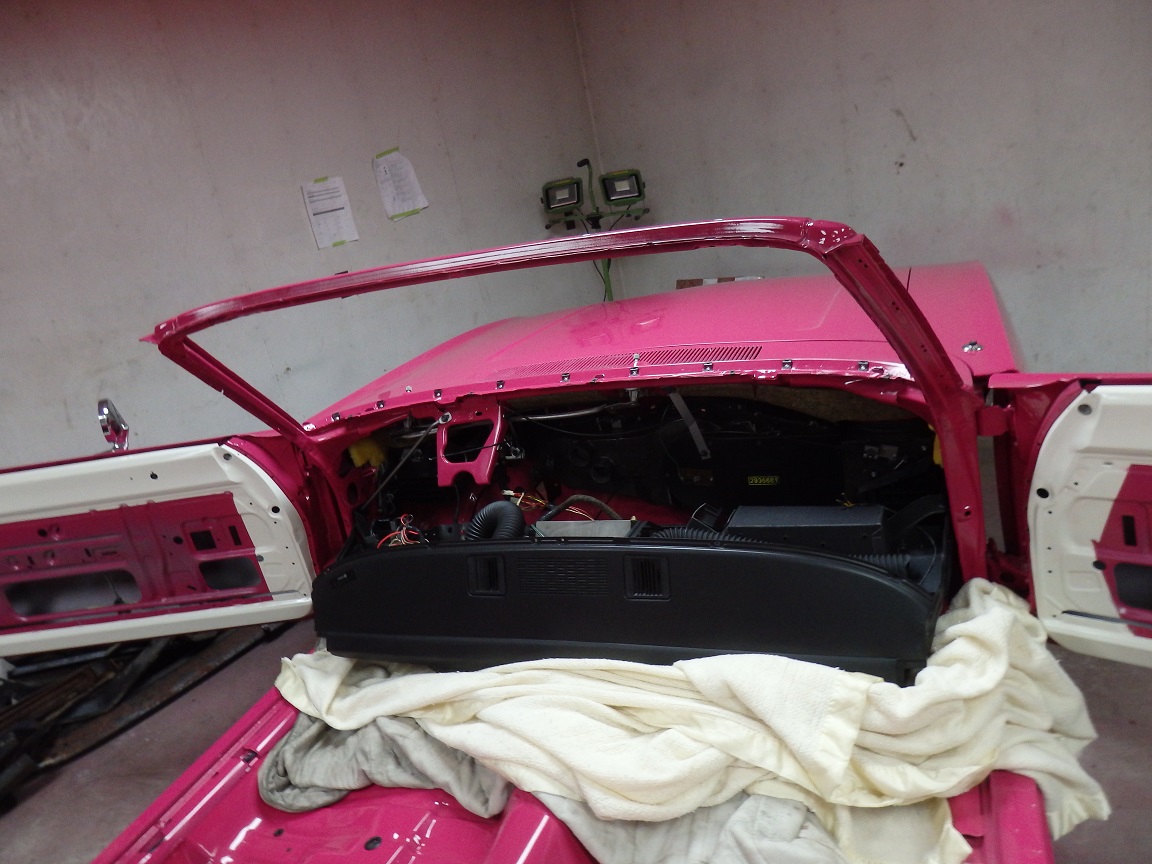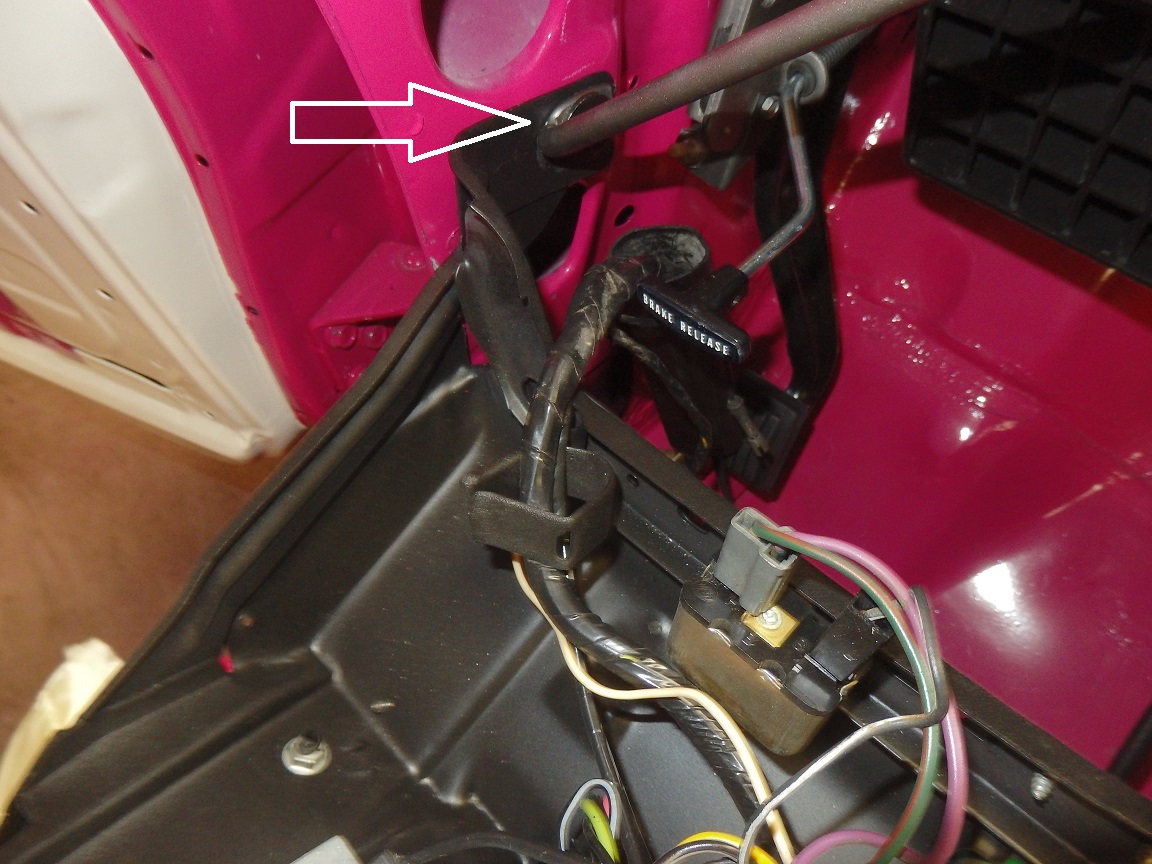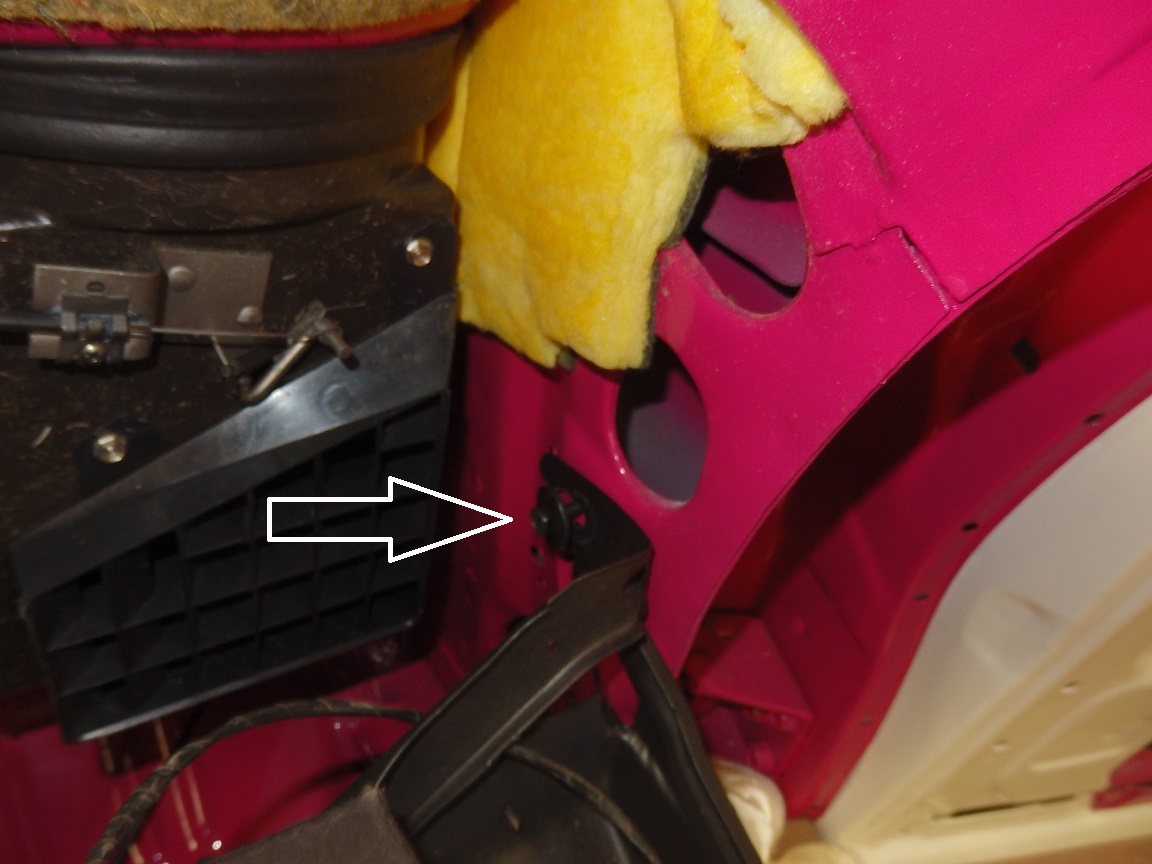 Installing the dash is super easy. You screw in the lower dash bolts a little bit and you hook the bottom of the dash over them (between A-pillar and brace on the LH side).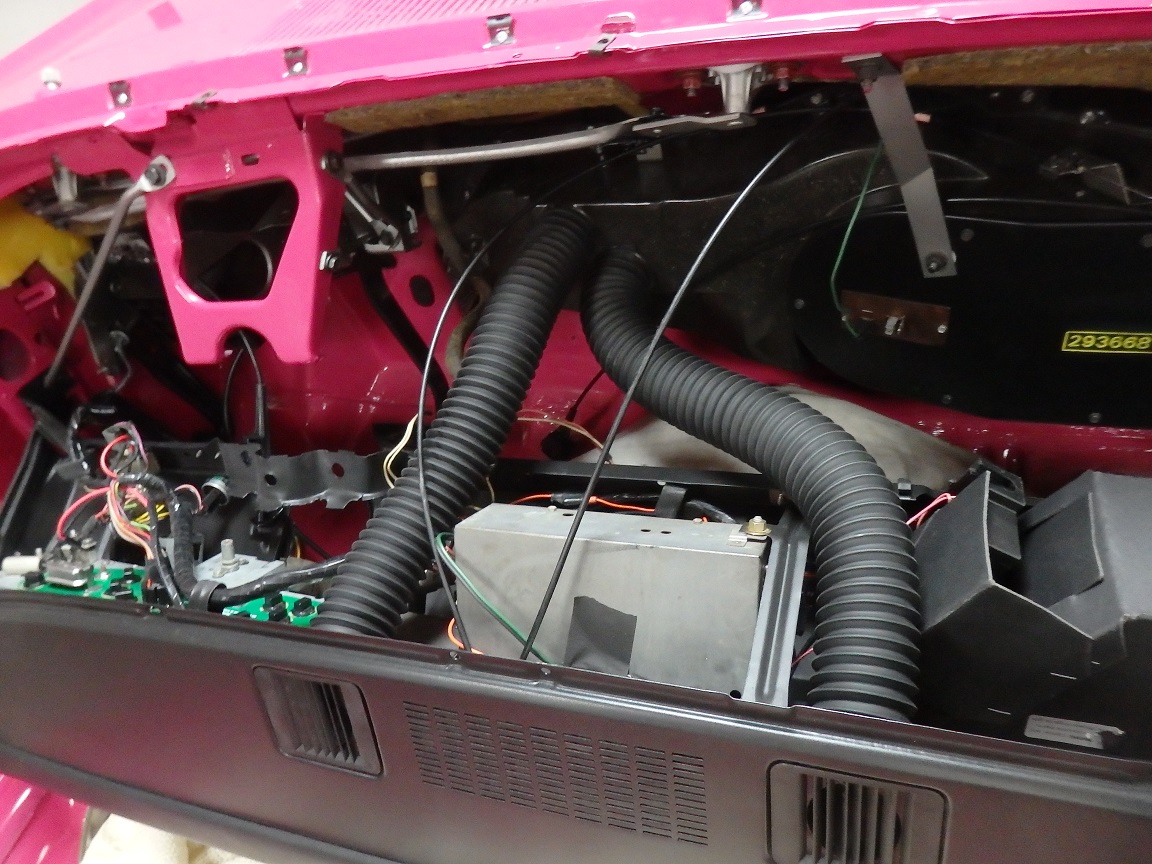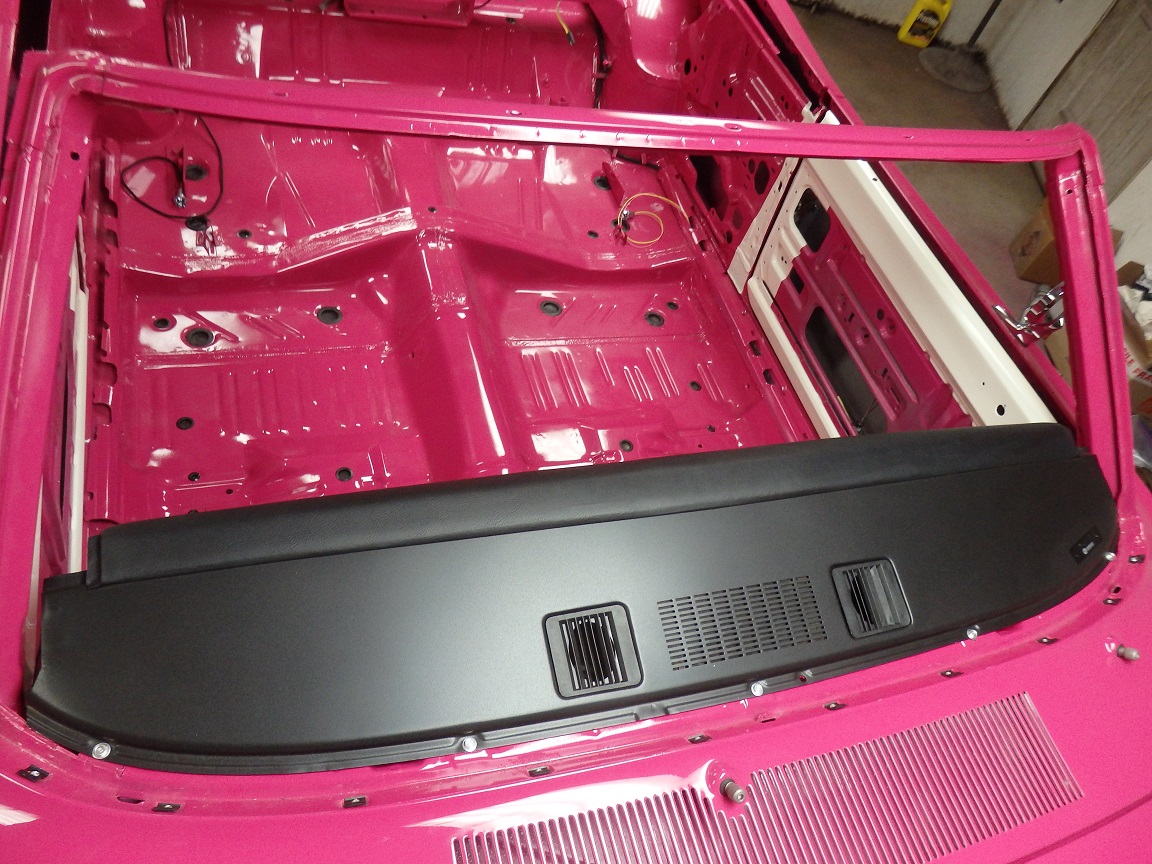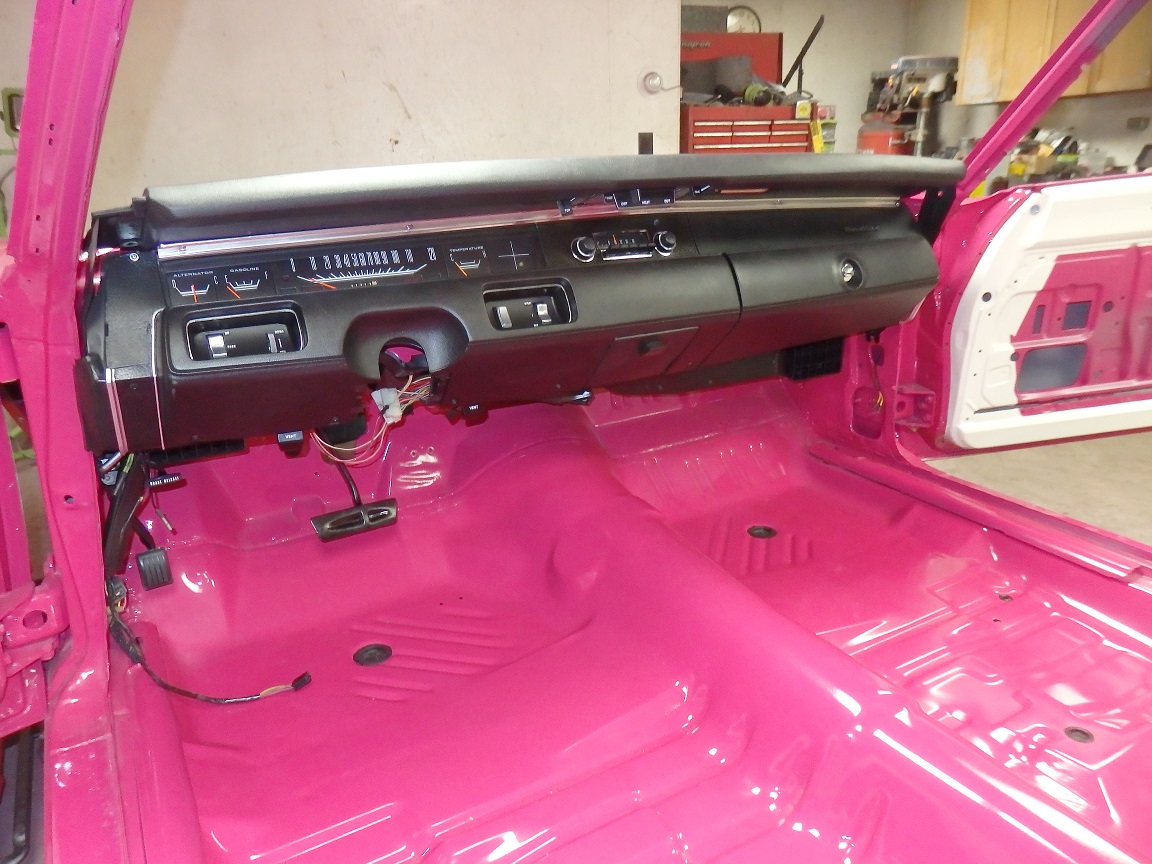 Then you connect the speedometer cable, vent hoses and feed the heater box cables though the dash where the heater controls go (you should not have installed the controls at this point). Then you just swivel the dash up and bolt it in. Easy breezy.