---
At one point somebody had installed a bright green vinyl top on it. It must have looked terrible.
---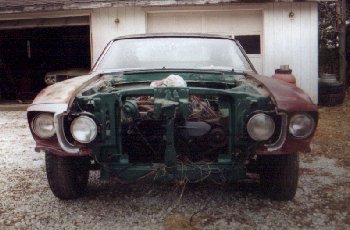 The hood wasn't bolted down. I took this picture with the hood removed. The entire engine compartment was painted (rather poorly I might add) metalic green.
---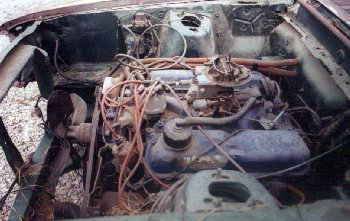 Here's another shot of the engine compartment. I hope to make this look original someday. Can anyone spare an original 1969 Mustang 302 2V engine ?
---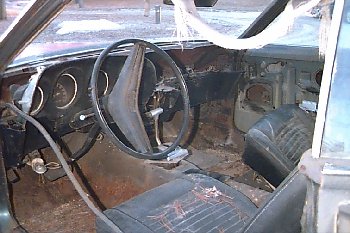 Here's what the interior looked like.
---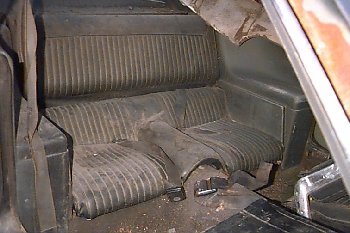 The back seats are actually in pretty good shape. However, they were dyed black.
---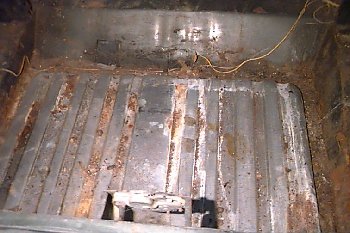 The trunk area was in pretty good shape too.
---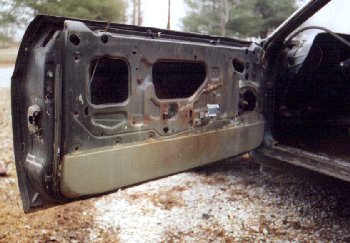 The bottom half of the doors were originally painted Lime Gold (code "I") to go with the Ivy Gold interior.